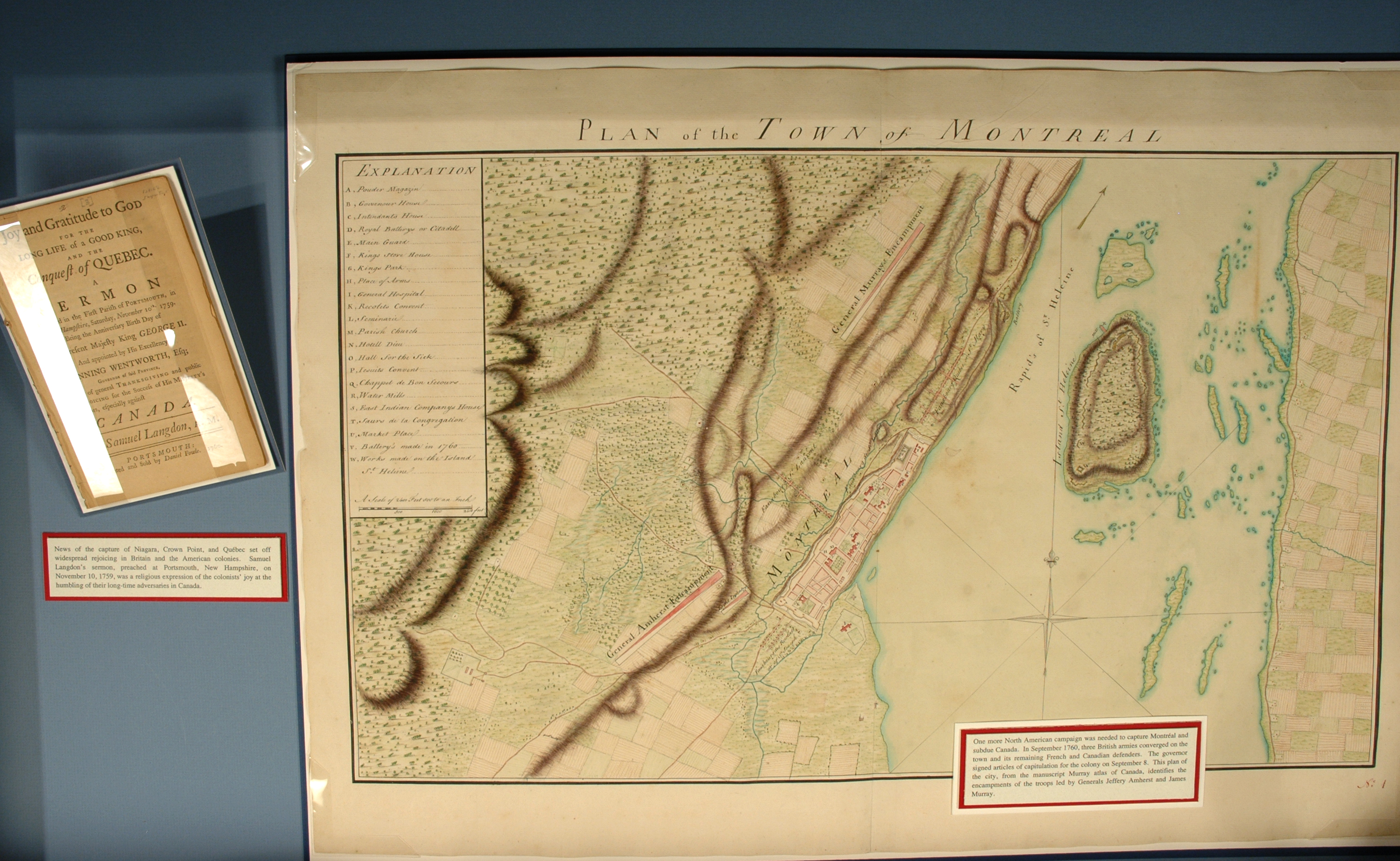 Britain had much to celebrate over the victories of 1759.  Success in North America had never been as general, and the capture of Québec was a symbolic achievement of considerable significance, especially in the American colonies.  Even more important, the devastating blow to the French Navy at Quiberon Bay removed the threat of a sustainable invasion of the British Isles and isolated French military forces in Canada and the Caribbean.  Minden had helped stabilize Britain's position in Europe, and Guadeloupe was a damaging blow to French economic power.  The outcome of the Seven Years' War was not yet certain, but the victories of 1759 had done much to shift the balance in Britain's favor.
Samuel Langdon, Joy and Gratitude to God for the Long Life of a Good King and the Conquest of Quebec: A Sermon. Portsmouth, New Hampshire, 1760. Book Division, C2 1760 La.
News of the capture of Niagara, Ticonderoga, Crown Point, and Québec set off widespread rejoicing in Britain and the American colonies.  Samuel Langdon's sermon, preached at Portsmouth, New Hampshire, on November 10, 1759, was a religious expression of the colonists' joy at the humbling of their long-time adversaries in Canada.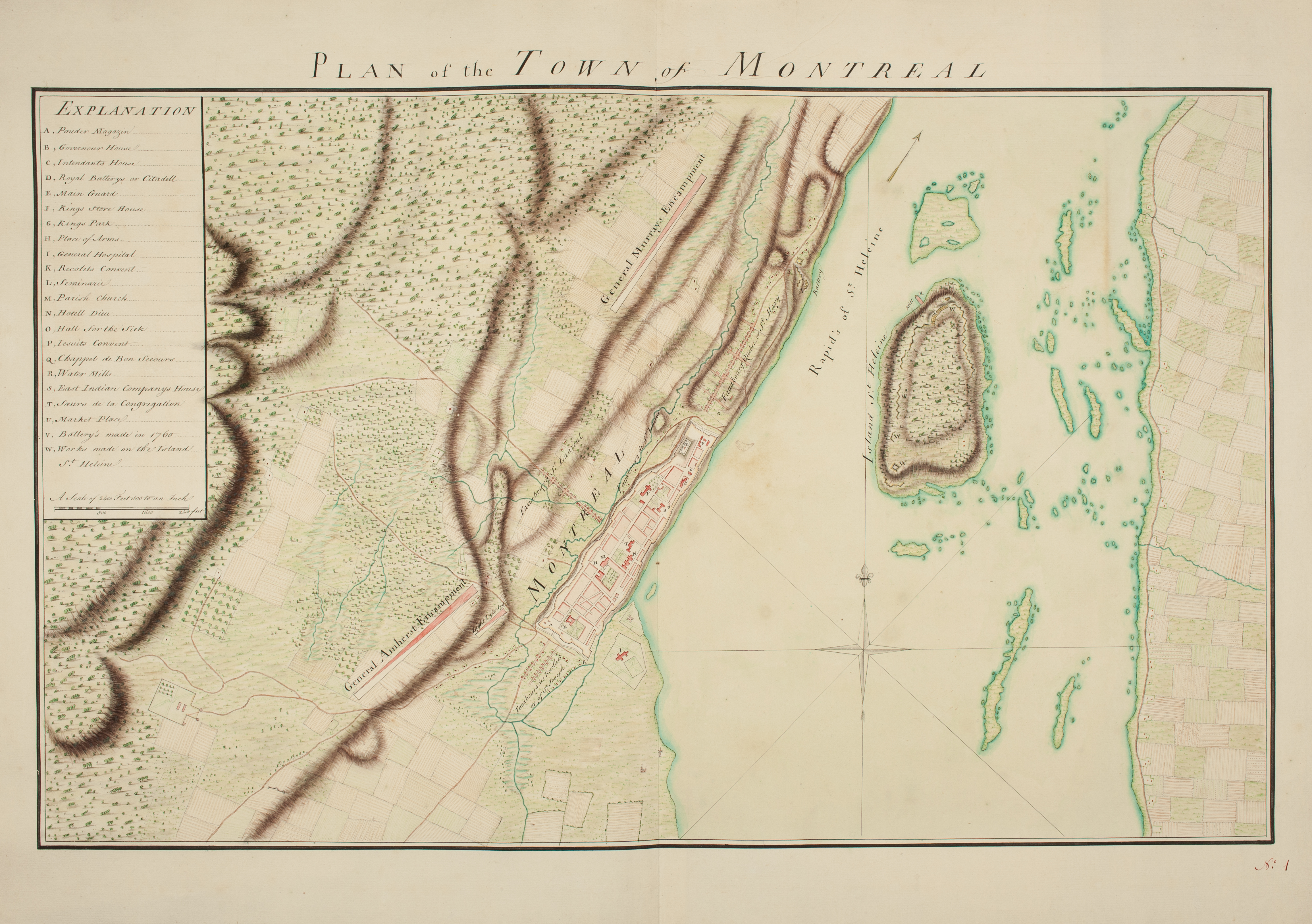 "Plan of the Town of Montreal." Pen and ink with watercolor on paper, [1760]. Map Division, Murray Atlas of Canada, f. 3.
One more North American campaign would be needed to capture Montréal and subdue Canada.  In September 1760, three British armies converged on Montréal and its few remaining French and Canadian defenders.  The governor signed articles of capitulation for the colony on September 8.  This plan of the city, from the manuscript Murray atlas of Canada, identifies the encampments of the troops led by Generals Jeffery Amherst and James Murray.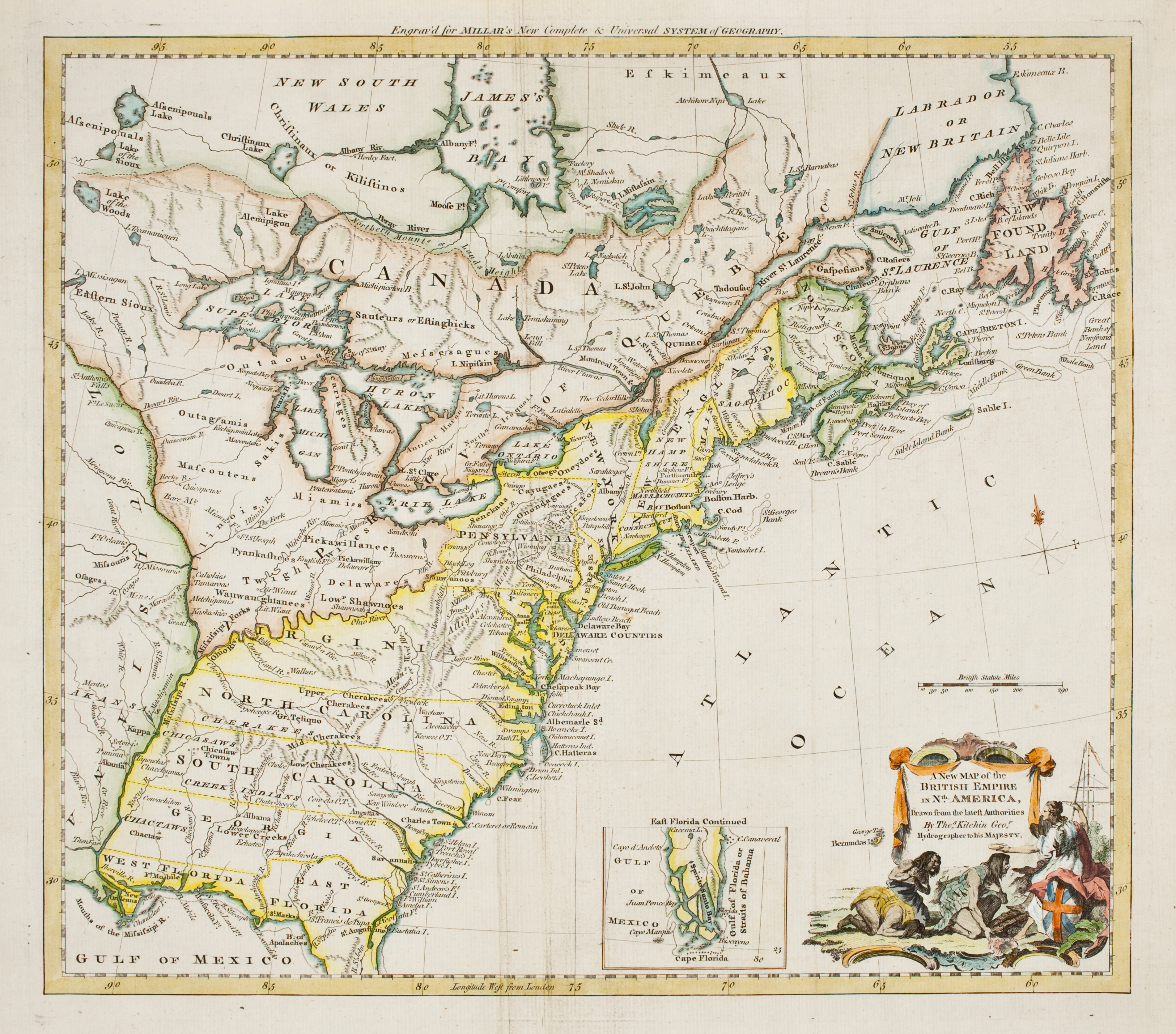 Thomas Kitchin (d. 1771), A New Map of the British Empire in Nth America, Drawn from the Latest Authorities. Hand-colored copperplate engraving. London, [1763]. Map Division, Maps 2-L-1.
The Seven Years' War came to an end with the Treaty of Paris in the winter of 1763.  The political map of North America as presented by Thomas Kitchin later that year was nearly unrecognizable from that of 1755.  France and Spain were expelled from their colonies east of the Mississippi River and the stage was set for the American Revolution.