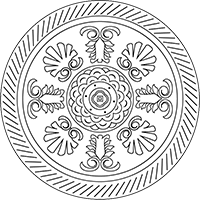 Enrolling in our Sustainer Program is a way to support the Clements Library through a monthly contribution that is automatically charged to your credit card or deducted from your checking account. It allows the ability to increase your total yearly gift over time. It's safe, secure and flexible. You choose the amount you wish to give each month, and you can change or cancel at any time.
For more information, contact:
Anne Bennington-Helber
Assistant Director of Development
William L. Clements Library
909 S. University
Ann Arbor MI 48109
(734) 764-5864
abhelber@umich.edu
To initiate a recurring gift, please complete U-M's Recurring Gift Authorization Form and designate your monthly gift to the Clements Library.