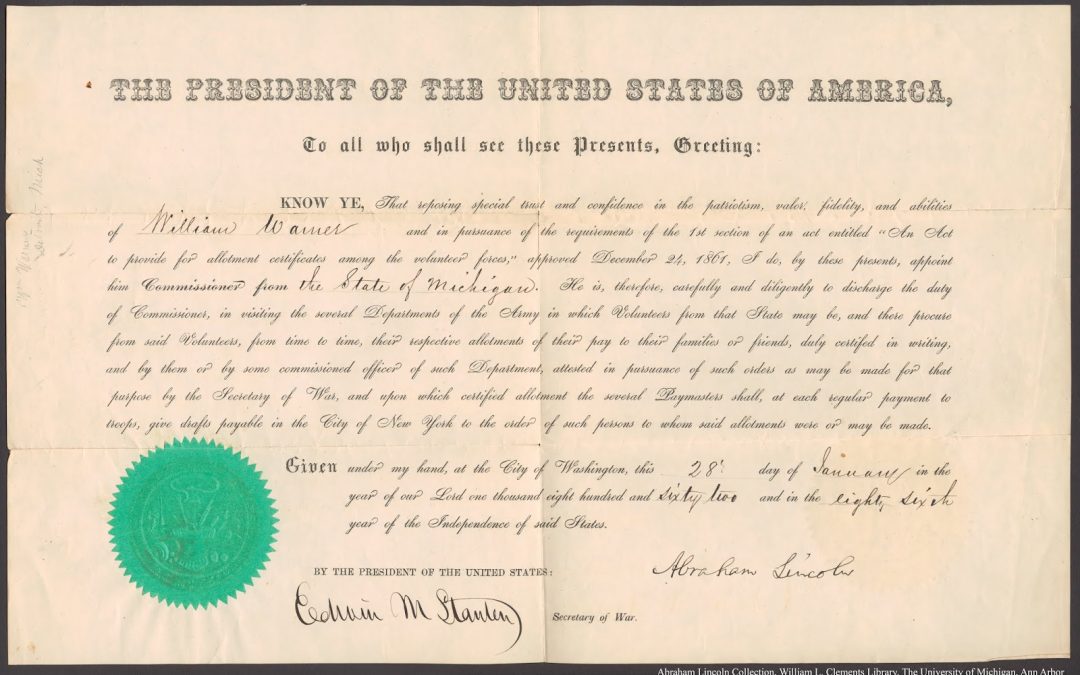 Betty Bishop's history with the Clements Library actually started before she was born. My grandfather was recruited to Michigan by Mr. Clements, who was on the Board of Regents at the time. Clements arranged to go down to the Library of Congress where my grandfather was a librarian of the reading room, and asked for a private tour with him being a fellow University of Michigan alum. It turned out, not that my grandfather knew it at the time, but he was being looked over as a possible candidate for the University of Michigan Librarian. So Clements then came back to talk to the other regents and said "he's the guy we want. I've had some sort of involvement with the Clements since a young child, and being a Martha Cook resident while at UM, I looked out across the street at the Clements Library daily. So it's always been a part of my life. In 2018, Betty brought a document to the "What's In Your Attic" event held at the Clements where attendees are encouraged to bring their own...
read more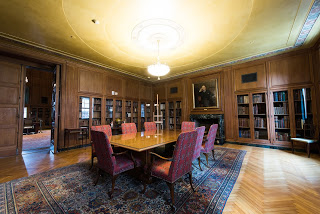 For nearly 100 years, the University of Michigan William L. Clements Library has housed one of the finest and most comprehensive collections of early American History in the world. Its rise to international prominence is largely due to the guidance and vision put forth by the library's founding director, Randolph G. Adams, who transformed the personal archive of William Clements into a leading research library specializing in the collection and preservation of primary source materials from the 15th to the 19th centuries. To celebrate Adams' legacy and the work of the three directors who succeeded him, The Avenir Foundation has donated $10 million to name the directorship the "Randolph G. Adams Director of the Clements Library" through the establishment of the Adams, Peckham, Dann and Graffagnino Endowment Fund. The named directorship was approved by the U-M Board of Regents at its June 20 meeting. Adams led the Clements Library for 28 years—from its opening in 1923 until his untimely...
read more
A Few Collectors who shaped our Collections
Brief Biography: James Stanley Schoff
In 1974, James S. Schoff (1900-1984) donated his substantial collection of unit and campaign histories on the Civil War, as well as funds to purchase additional material, establishing the James S. Schoff Civil War Collection.
Brief Biography: David V. Tinder
U-M graduate, collector, and researcher David V. Tinder (1926-2016) was recognized as an authority on the subject of early Michigan photography. Clements Library Associates Board Member David B. Walters purchased Tinder's photo collection in 2006 and has been incrementally donating it in honor of Harold L. Walters (U-M Engineering '47) and Marilyn S. Walters (U-M LSA '50), establishing the David V. Tinder Collection of Michigan Photography.