Picturing Michigan's Past
How to Join
Would you like to join our postcard project? Follow the steps below to get started. 
Go to Picturing Michigan's Past on Zooniverse.
Click the Register link at the top of the page.
Enter a user name, password, and email address to create your account.
To start working on cards: Either click on the Classify link in the header or scroll down the page to select a region of Michigan to work on. Enjoy!
Contact us at clemtranscription@umich.edu if you have any questions.
Getting Started
Visit Picturing Michigan's Past to get started.
You can select the "Classify" link at the top to see a random image from the collection, or scroll down to the "Get Started" header to choose a region of Michigan to work on.

To make our project more personal for those individuals who have knowledge of specific local areas of Michigan, we have divided the postcards and their listed locations into five different regions – Upper Peninsula, Northern Michigan, Western Michigan, Central/Mid-Michigan, and Southeastern Michigan. To see how the 83 counties have been grouped, you can review the chart below. We will add regions to the project as we complete scanning, and retire them once all cards in a region are fully classified.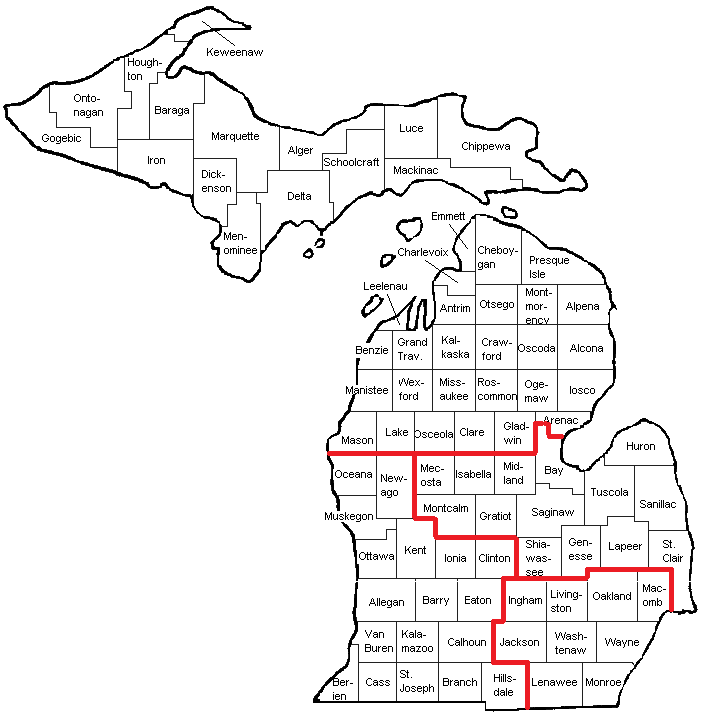 Upon clicking on the desired region, you will be taken to your first image! Volunteers will be asked to transcribe and categorize identifying information about the image such as the title, any relevant dates, names of photographers or publishers, and subject matter.
Users can switch between views of the front and back of a postcard by toggling between the two dots under the image.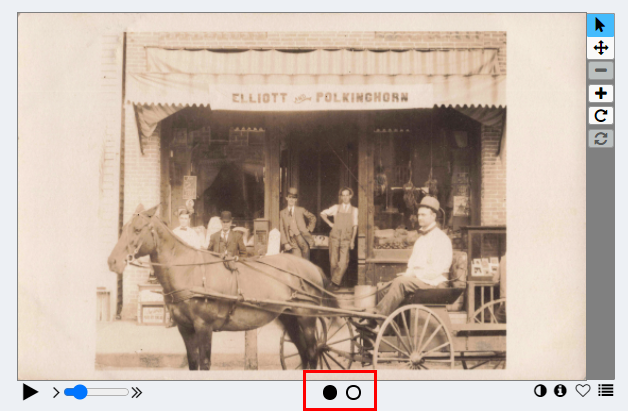 Click on the "Tutorial" button on the right pane to access basic directions for the project at any time.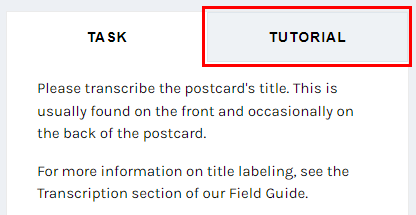 For more detailed instructions, see the Field Guide tab in the right margin of the page. This will provide in-depth instructions and examples for each task.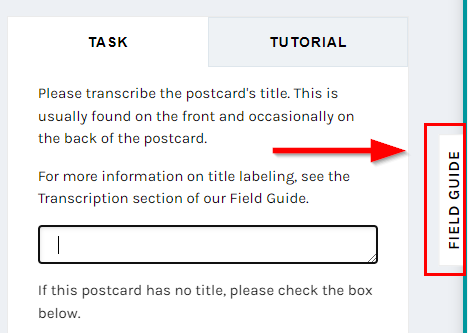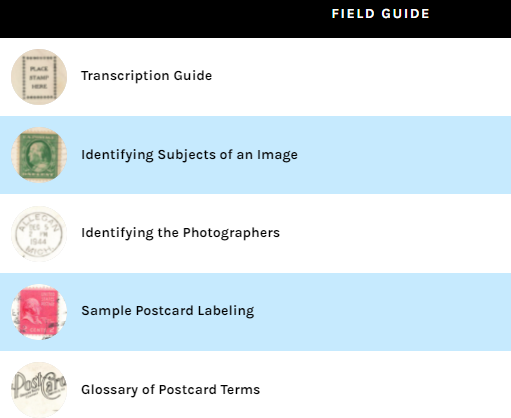 In the upper right, you will find navigation links that can take you to the "About" section for the project, the Talk boards for community discussions, and your recent classifications.
Questions about the project can be put on the project's Talk board page or emailed to clemtranscription@umich.edu.