Conservation of the Thomas Gage papers (1754-1807), Vol. 104 (American Series) June 10-July 29, 1771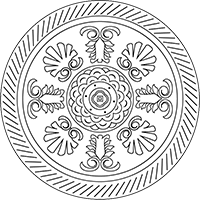 Conservation, Manuscripts
$175
We are seeking contributors to help offset the costs of unhinging and re-boxing approximately 23,000 manuscripts in 172 volumes from the Thomas Gage Papers. Conservator Julie Fremuth will remove each manuscript from the paper on which it is currently mounted and other staff will place the manuscripts into new archival boxes and folders. A donation of $175 will support the unhinging and re-housing of one volume of the Thomas Gage Papers.
The Thomas Gage papers consist of the military and governmental correspondence and headquarter papers of General Thomas Gage, officer in the British Army in America (1754-1763) and commander-in-chief of the British forces in North America between 1763 and 1775. The papers include incoming correspondence and retained copies of letters written by Gage, together with a large quantity of documents related to military matters and manuscript maps. The collection is particularly strong in documenting British administration of North America after the French and Indian War, interactions with Native Americans, and the years preceding the American Revolution.
Here are a few of the key occurrences found in Volume 104, taking place between June 10 and July 29, 1771:
Thomas Gage receives intelligence that a British soldier has been killed.
Trade relations continue with Native Americans in South Florida.
Ship construction continues on the northern lakes.
Special Notes About this Grouping