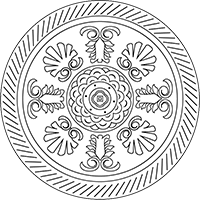 Kari Tant
Information Technology Specialist
kmtant@umich.edu | 734-763-7493
Pronouns
| she/her/hers
---
As the Desktop Support Specialist, I provide technology support to the staff and users of the Clements Library. This includes troubleshooting hardware, software and networking issues; database conversion; developing and conducting training in emerging technologies and other project facilitation. I am also the Liaison to the University of Michigan Libraries and provide assistance in collaborating in technology.
Background
I received my degree in history (specializing in American and military histories) while working in the University of Michigan Library system since 1983. I have been in positions doing shelving, circulation, reference, acquisitions, preservation and administration before evolving into the IT field. This helps me to understand what my customers are doing on a day-to-day basis so that I may serve them better.
Responsibilities
I support and maintain the Library's IT systems and work to bring its manual systems forward into the digital era.