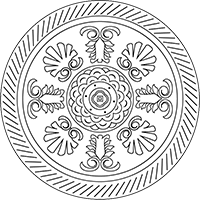 Tracy Payovich
Marketing & Communications Assistant
tgierada@umich.edu | 734-647-0864
Pronouns
| she/her/hers
---
In October 2018, I joined the Development office at the William L. Clements Library as Marketing & Communications Assistant.
Background
I attended the University of Michigan for my BA in History (2006), where I earned the James A. Knight Scholarship in History Award for my undergraduate honors thesis. Continuing my focus on American history, I also graduated from Brown University with an MA in Public Humanities (2008). Following a fellowship at the Newport (RI) Historical Society, I have held positions as a curator and administrator for local history museums in Michigan.
Responsibilities
As Marketing & Communications Assistant, I have a range of duties to help connect scholars, supporters, and our broader community with the mission of the Clements Library. I work on the social media presence and website, design and production for marketing materials and publications, and the organization of lectures and events.