The Reader Services Division of the Clements Library provides reference assistance, both in person and remotely, to researchers interested in library collections. We also provide guidance in using collections in the Avenir Foundation Reading Room at the Clements. Whether helping readers in-house, over the phone, or by email–with registering, correct handling of archival materials, or tracking down a particular item or citation—our goal is to provide thorough, efficient, and collaborative support to all researchers.
Please contact us with questions about research visits or reproductions. We are also able to provide a limited amount of reference assistance to those unable to visit in person. The reading room does fill up–contacting us to make an appointment will ensure that there is a seat for you and that your materials will be paged and ready when you arrive, ensuring a more productive visit. We look forward to hearing from you.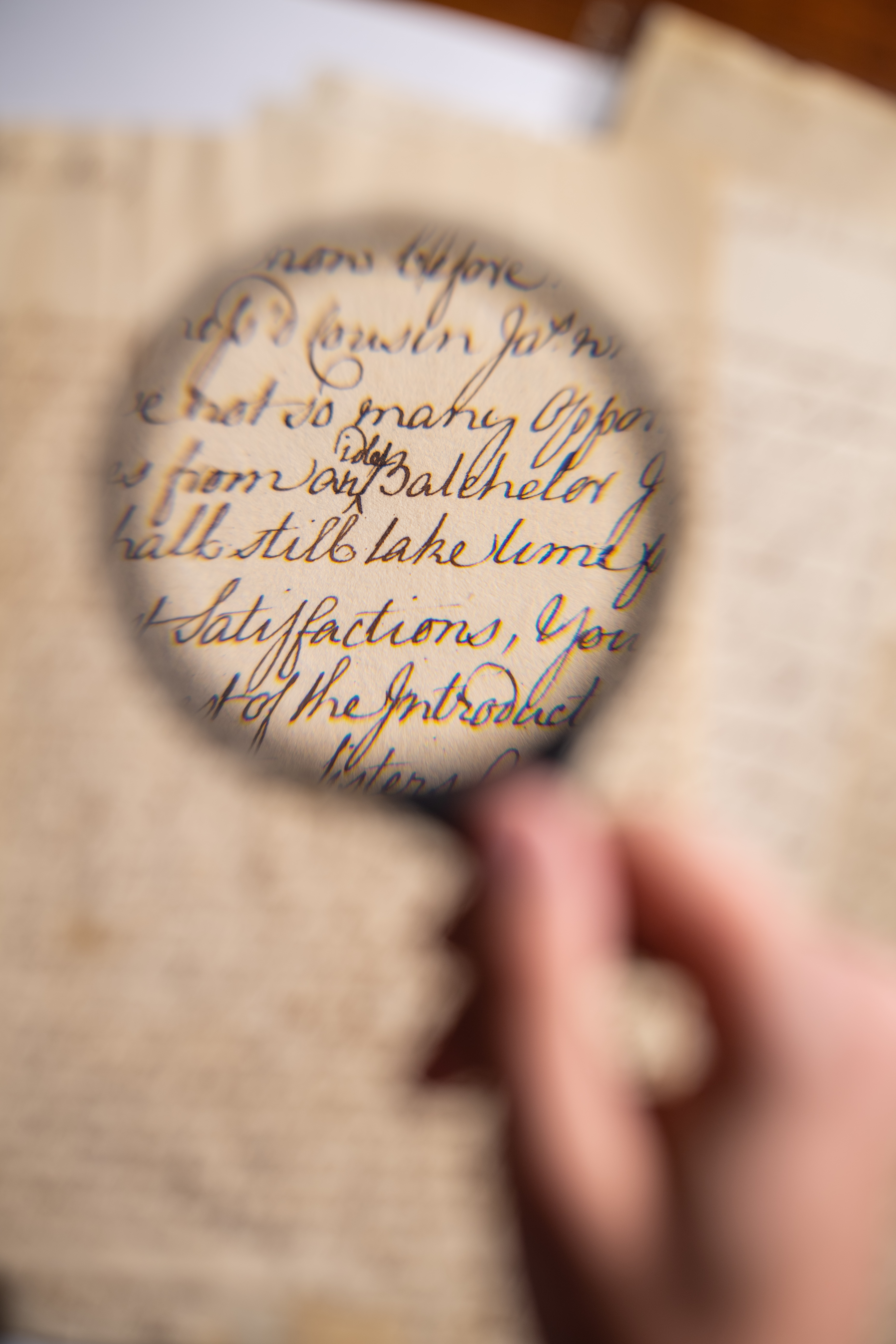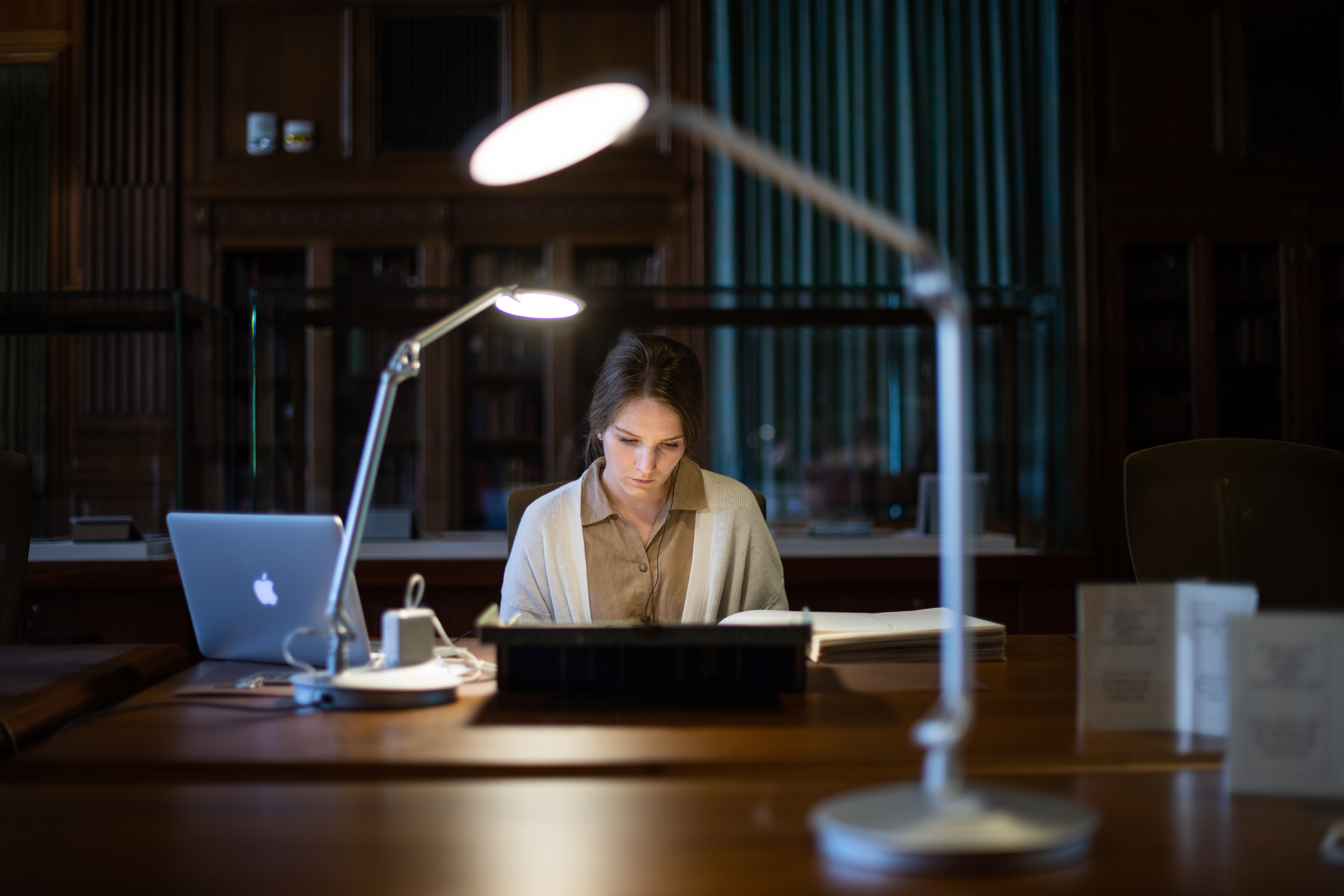 Areas of Service
The Reader Services Division pages materials for use in the Avenir Foundation Reading Room and manages all patron Friend Account requests. While many of our collections are stored at the Clements Library, some materials are stored offsite. Readers should be aware that requests from our remote storage facility may take up to five business days to fulfill.

The Reader Services Division answers remote inquiries through the Ask A Librarian link on our website. Researchers unable to visit the Clements Library are welcome to ask questions and order duplication of materials. Please see our Duplication Orders page for more details.

The Reader Services Division can help researchers locate material pertinent to their scholarly interests or will connect patrons with the appropriate curator for more in-depth assistance.
Meet the Reader Services team