Case 15b: Quiberon~Hawke~November 20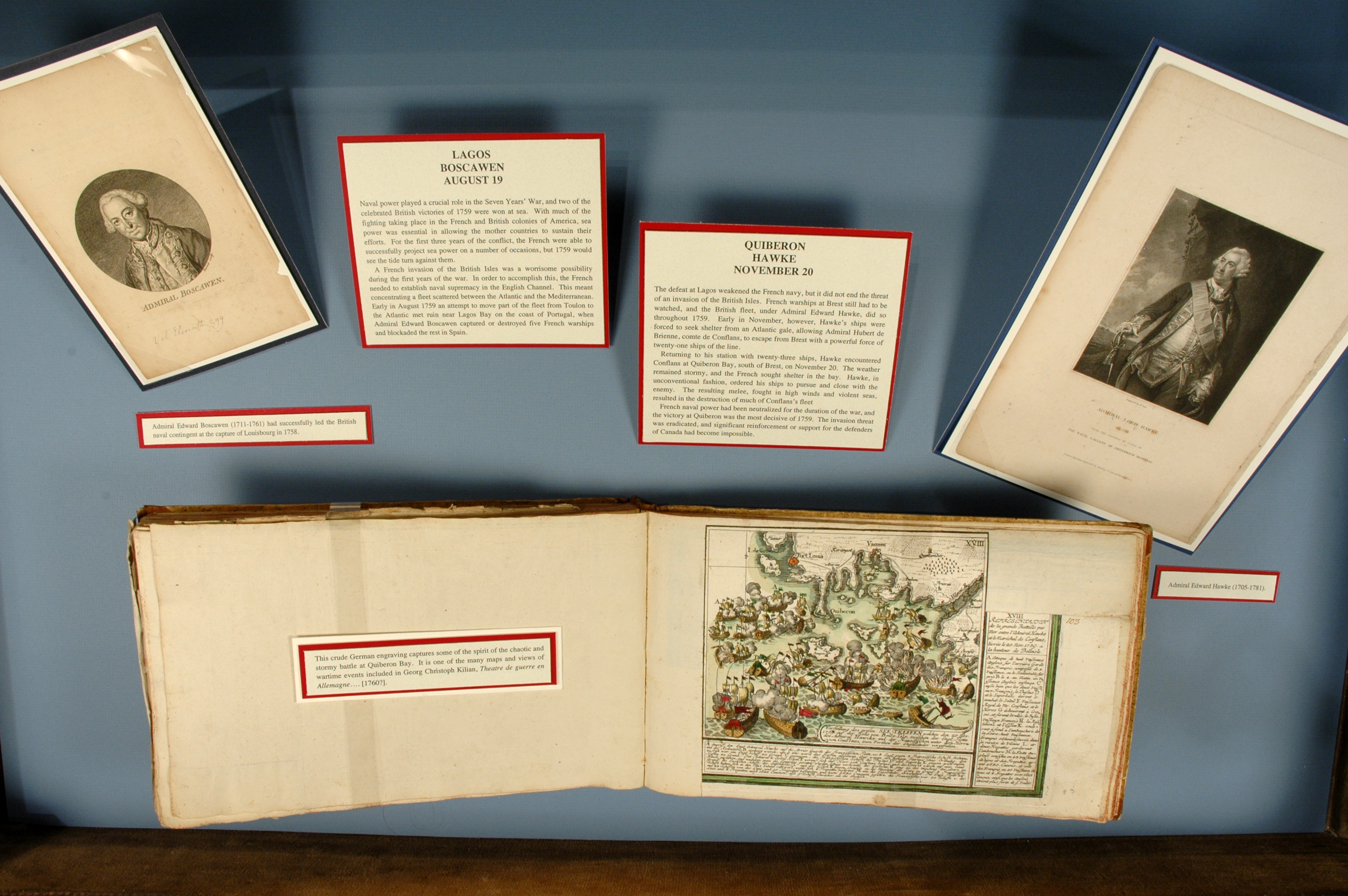 The defeat at Lagos weakened the French Navy, but it did not end the threat of an invasion of the British Isles.  French warships at Brest still had to be watched, and the British fleet, under Admiral Edward Hawke (1705-1781) did so throughout 1759.  Early in November, however, Hawke's ships were forced to seek shelter from an Atlantic gale, allowing Admiral Hubert de Brienne, comte de Conflans (1690-1777), to escape from Brest with a powerful force of twenty-one ships of the line.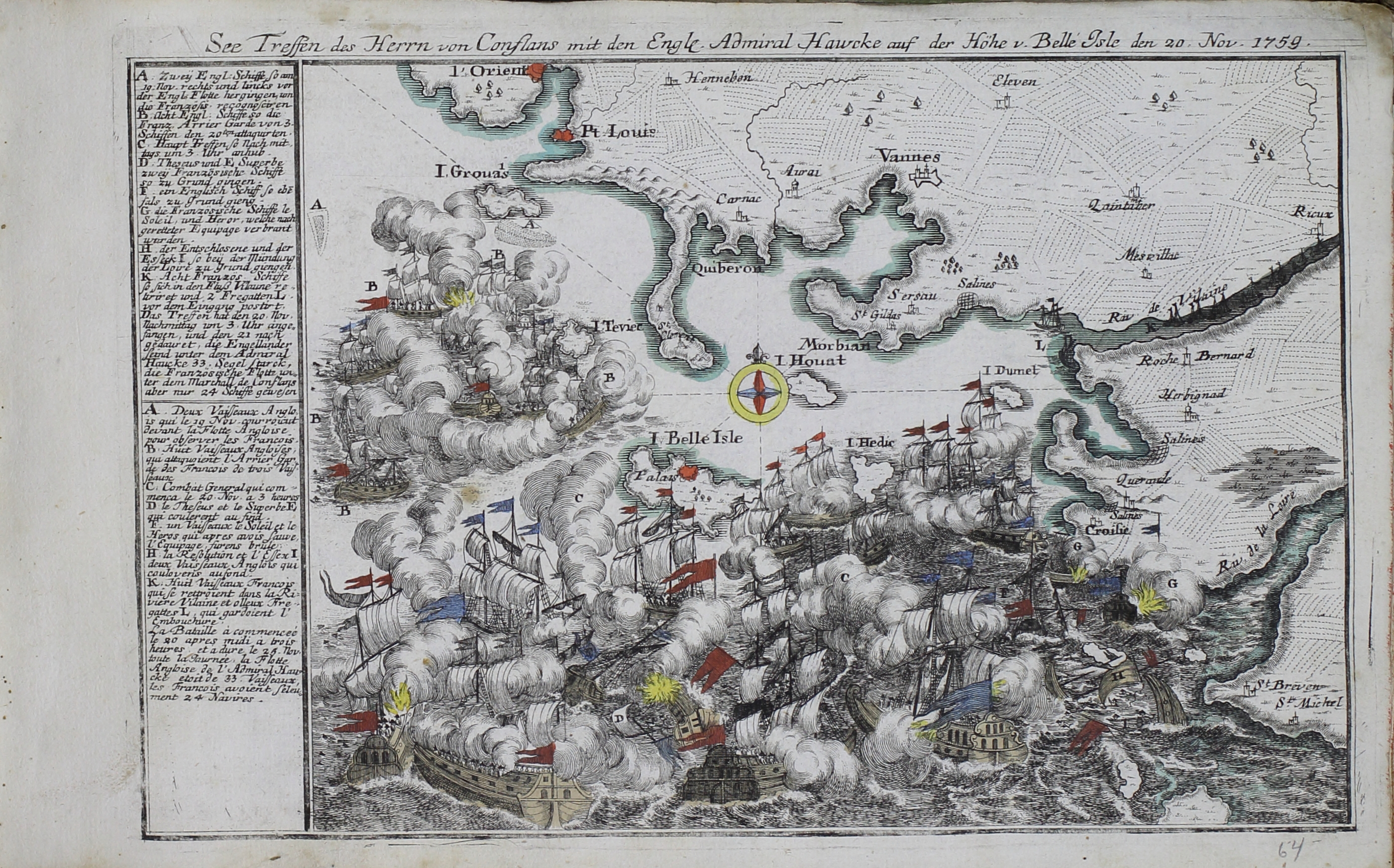 See Treffen des Herrn von Conflans mit den Engle Admiral Hawke auf der Hӧhe v. Belle Isle den 20 Nov. 1759. Hand-colored copperplate engraving. [Augsburg], 1759. In Georg Christoph Kilian (1709-1781), Theatre de Guerre en Allemange de A. 1756, 1757, 1758, 1759. Augsburg, [1760?]. Map Division, Atl2 1760 Ki.
Returning to his station with twenty-three ships of the line, Hawke found Conflans at Quiberon Bay, south of Brest, on November 20.  The weather remained stormy, and the French sought shelter in the bay.  Hawke, in unconventional fashion, ordered his ships to pursue and close with the enemy.  The resulting melee, fought in high winds and violent seas, resulted in the destruction of much of Conflans's fleet.  This German print conveys some sense of a major sea battle fought in chaotic autumn weather.
William Holl (1807-1871), engraver, after Francis Cotes (1726-1770) Admiral Lord Hawke, OB 1761. Engraving, London, n.d. Graphics Division, Prints F-8.
French naval power was neutralized for the duration of the war, and Hawke's dramatic victory at Quiberon was the most decisive success of 1759.  It eradicated the invasion threat and ended the possibility of significant reinforcement or support for the defenders of Canada.