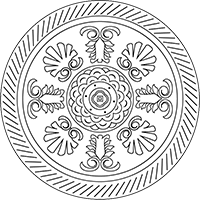 preserving the past
for the future
Most of the preservation and conservation needs of the Clements Library's collections are addressed by an in-house Conservation Department staffed by one senior conservator and one part-time student assistant.
The Conservator services all types of collection materials including books, manuscripts, maps, prints, and photographs. Priorities for conservation are established in consultation between the conservator and each division curator and are based on the historical, research, and artifactual value of the individual item. Many collection items are so fragile they cannot be cataloged by staff or used by researchers until treatments are performed.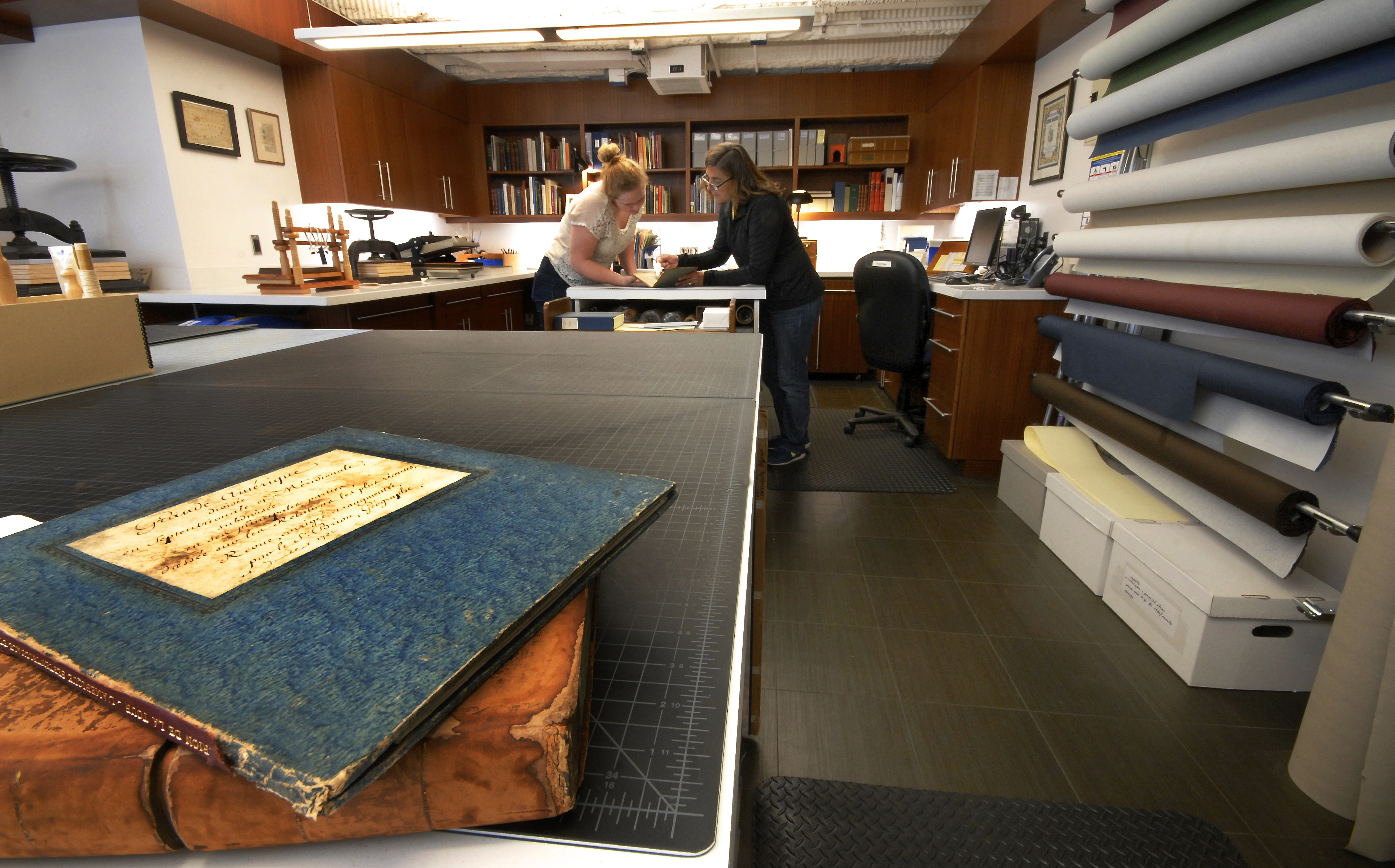 Areas of Service
Treatments vary from paper mending and the construction of custom enclosures to the complete rebinding of books. 

The Conservation Department is also responsible for the prep and installation of all exhibits.

The Conservator offers recommendations for the housing, storage, and general shelf care of collections, and monitors environmental issues.

The Conservator teaches and trains conservation skills and treatments to students, interns, and a limited number of volunteers.

The Conservator promotes knowledge and awareness of conservation practices through presentations, tours, events, and networking with the community and local schools.
Conservation at the Clements Library