The William L. Clements Library collects, preserves, and makes available historical resources about the Americas, with particular strengths in 18th and 19th century American history.
The Clements Library is now open for research by appointment.

Celebrating Clayton Lewis in his Retirement as Clements Curator of Graphics Material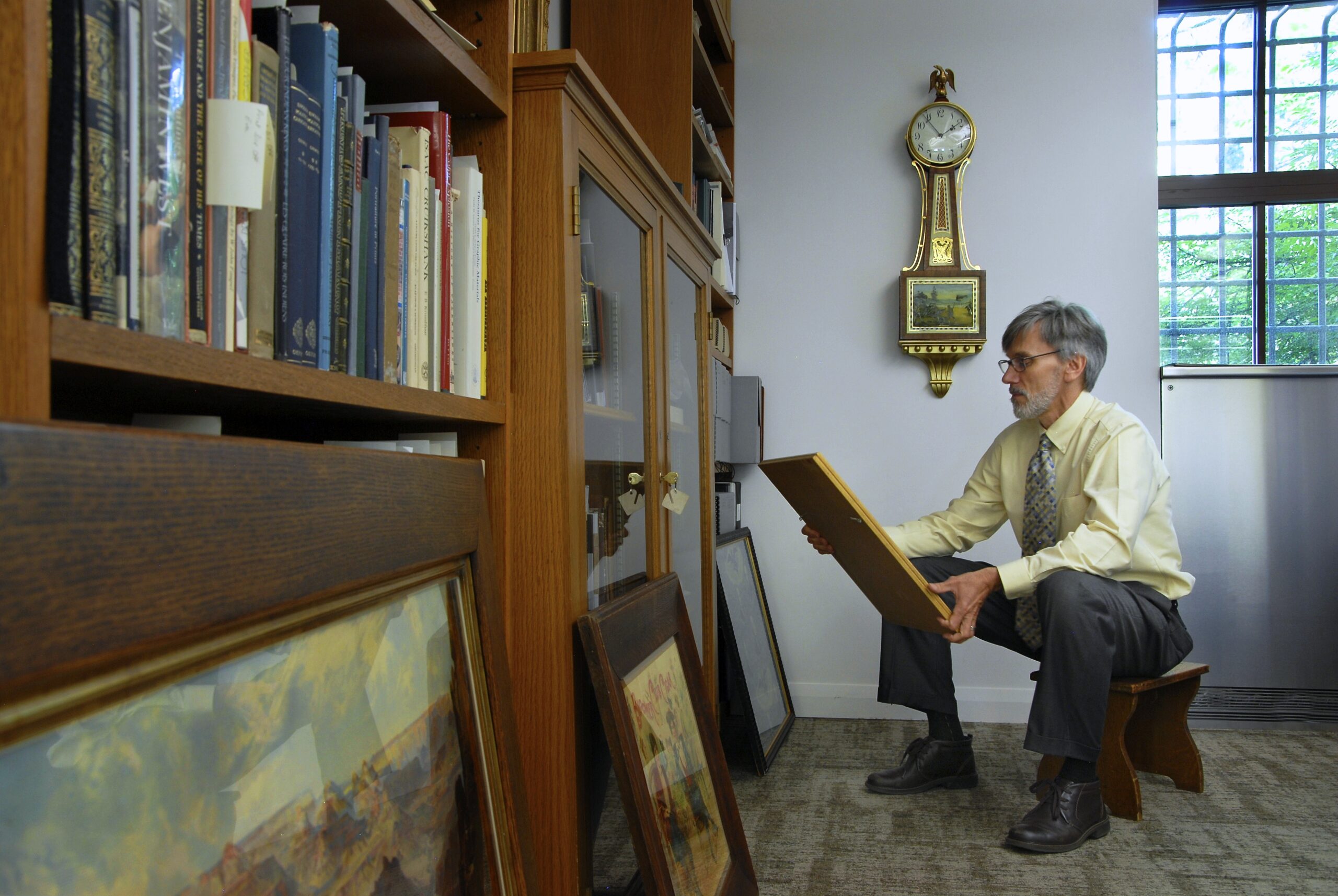 Friends and colleagues are establishing the Clayton Lewis American Visual Culture Fund in honor of the retirement of long-time Curator of Graphics Material, Clayton Lewis. He worked as adjunct faculty to the University of Michigan School of Art and in the field of commercial printing before becoming the first Curator of Graphics Material at the Clements in 2002. Lewis is the author of numerous articles and curator of exhibits on various historical subjects including vernacular photography, early racial satire, popular and patriotic music, wartime art, and American leisure travel. He has built relationships and fostered community helping to acquire thousands of items during his tenure. He will be missed at the Clements, but his legacy will continue for generations to come!
Your donation will be applied to the principal of an endowed fund that will generate support for the expenses of researchers traveling to use the collections of the Clements. The Clements Library expects to make awards as part of the annual fellowship competition to name the Clayton Lewis American Visual Culture Fellow. Additional revenue may also be used for other needs of the Graphics Division such as acquisitions, conservation, and more.
Please Note: Gifts to endowed funds will be administered as permanent endowment under Michigan law and University policies; excess distributions may be added to the principal for reinvestment or used later for the purpose(s) for which the fund was established.