Conservation of the Thomas Gage papers (1754-1807), Vol. 134, 135, 136 (American Series), August, 16 1775 – November 25, 1775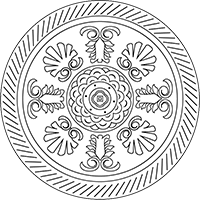 Conservation of the Thomas Gage papers (1754-1807), Vol. 134, 135, 136 (American Series), August, 16 1775 - November 25, 1775
---
Special Notes About this Grouping
This farewell letter was signed by nearly 100 Bostonians to offer their gratitude and good wishes to General Gage upon his departure to England, highlighting the Loyalist presence in the city.
The Gage Papers are rife with information relating to the military conflicts and negotiations during the years leading up to the Revolution, but also include some months after fighting began on April 19, 1775.
The final three volumes of the collection document the dramatic final months of Thomas Gage's service as Commander in Chief, including a campaign against Quebec, naval plans for the Atlantic coast, and efforts to sustain alliances with Native American forces.