Polly Bishop Mansfield Collection, circa 1850s.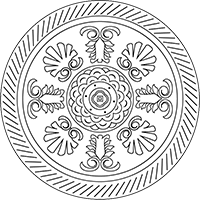 Polly Bishop Mansfield Collection
---
While a young woman in the mid-nineteenth century, Polly C. Bishop Mansfield produced these poems and a hand-sewn fish, complete with ink scales, gills, and eyes. The fish is affixed with thread to a manuscript note that reads, "Sarah Heaton Stiles and Polly Bishop Mansfield had a bet on and Polly was to give Sarah a shad, in payment. And she (Polly) made this shad, perhaps about 1850-2. They were young women." A rare and amusing example of women's handiwork, humor, and friendship, this collection is both personally and intellectually compelling.