A Guide to the
James V. Medler Crime Collection
Collection Description
The James V. Medler Crime collection consists of more than 900 pamphlets, books, broadsides, and manuscripts, collected over a period of 30 years by James Vincent Medler of Brooklyn, New York. Medler, retired from the printing and lithography trade, had long been fascinated with crime literature, particularly coverage of actual events, and had himself published some examples of the genre under a pseudonym in Ellery Queen Magazine. Establishing close contacts with a few dealers, he had carefully and quietly built a magnificent collection of American crime literature dating from the mid-eighteenth century up to the early 1900s.
When the collection came on the market in 1992, the Clements Library acquired it to strengthen its existing holdings in crime literature. The collection includes a variety of genres and formats, from admonitory sermons of the seventeenth and eighteenth centuries to dying confessions of criminals, printed trial proceedings, and sensationalized popular crime pamphlets of the mid-to-late nineteenth century. Early pamphlets and broadsides feature primitive depictions of coffins and gallows scenes, while mid-nineteenth century popular accounts include garish, stylized images. Later examples include the more realistic style typical of 20th century works. 
Thomas McDade's Annals of Murder, an annotated bibliography covering the period from ca. 1675 to 1900, provides descriptions of many items in the Medler collection. The Clements collection includes numerous variant printings and titles which do not appear in McDade. 
The Clements Library has continued to acquire materials to add to the Medler collection.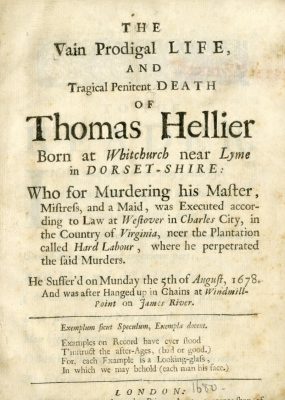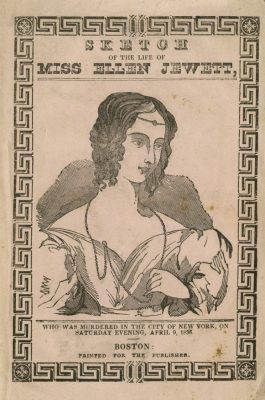 Bibliography
Wilcox, Don. "Startling and Thrilling Narratives of Dark and Terrible Deeds." The Quarto no. 2 (September 1994): p. 1-3, 8.
General Reference
McDade, Thomas M. The Annals of Murder: A Bibliography of Books and Pamphlets on American Murders from Colonial Times to 1900. Norman: University of Oklahoma Press, 1961.
Catalog Records and Finding Aids
The local subject heading James V. Medler Crime Collection identifies Medler books in the library catalog. McDade bibliography references have been added when applicable. 
Finding aids for manuscripts collections include 20 collections that are part of the James V. Medler Crime Collection.