J. Kevin Graffagnino became Director of the Library in November 2008 and retired in December 2019. He began his career at the University of Vermont library, where he served as curator of Vermont history from 1978 to 1995, as head of Special Collections for two years, as a member of the graduate faculty, and as an adjunct member of the Canadian Studies program. Graffagnino was Library Director at the State Historical Society of Wisconsin from 1995 to 1999, Executive Director of the Kentucky Historical Society from 1999 to 2003, and Executive Director of the Vermont Historical Society from 2003 to 2008. He was an antiquarian book dealer during his undergraduate years and has conducted benefit book auctions for a number of libraries and museums in Vermont. Graffagnino is the editor or author of 22 books and numerous articles on various aspects of early American history, book collecting, history administration, and related topics. He has served on a variety of state, regional and national boards, committees and commissions, and has given more than 1,000 public lectures on historical subjects.
At the Library, a major priority for Graffagnino was maintaining and enhancing the collections. "Clements is one of the five or six finest early American history research libraries on the planet," he said, "with extraordinary holdings of primary sources on almost all aspects of the American experience from 1493 through the 19th century. Continuing to build on the Library's strengths to ensure that we remain a favorite destination for scholars and students alike is essential to the Library's future. If we can do that, while also improving access to our collections and resolving the space concerns that make an addition an absolute necessity, we'll shape a bright future for the Clements."
Header: Grand Reopening Ribbon Cutting on April 11, 2016, following renovation of the Clements Library. Left to Right, U-M President Mark S. Schlissel, Randolph G. Adams Director of the Clements Library J. Kevin Graffagnino, Christy Finkenstaedt (U-M Alumna 2018; great-great-granddaughter of William L. Clements) and Peter N. Heydon, Chairman of the Clements Library Associates Board of Governors.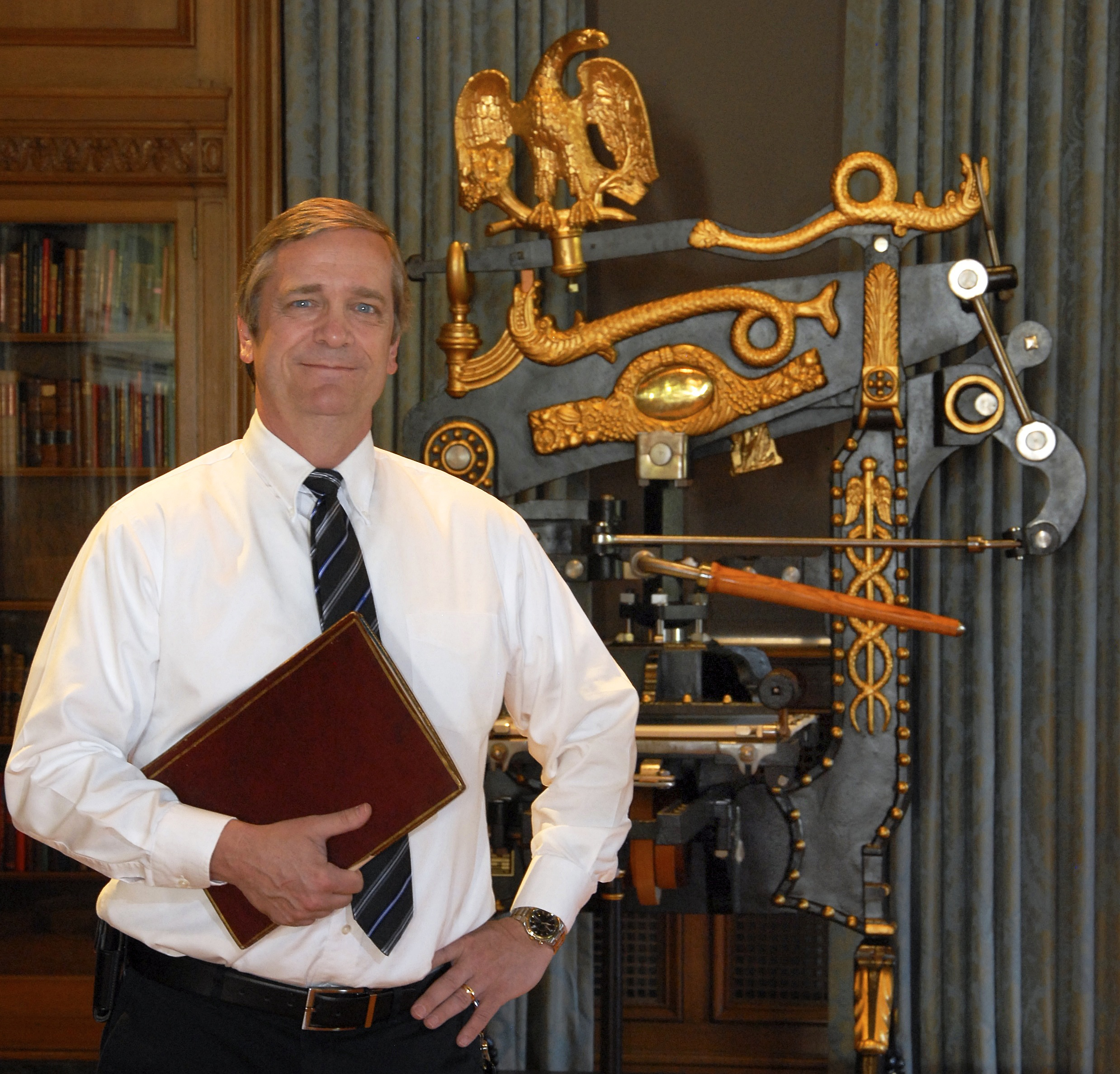 J. Kevin Graffagnino (1954-)