THE CENTENNIAL ISSUE

No. 57 (Winter/Spring 2023)
Mysteries of the Deep
We all love sea serpents, and we all love mysteries. And a recently acquired example of great lithography ticks both of those boxes.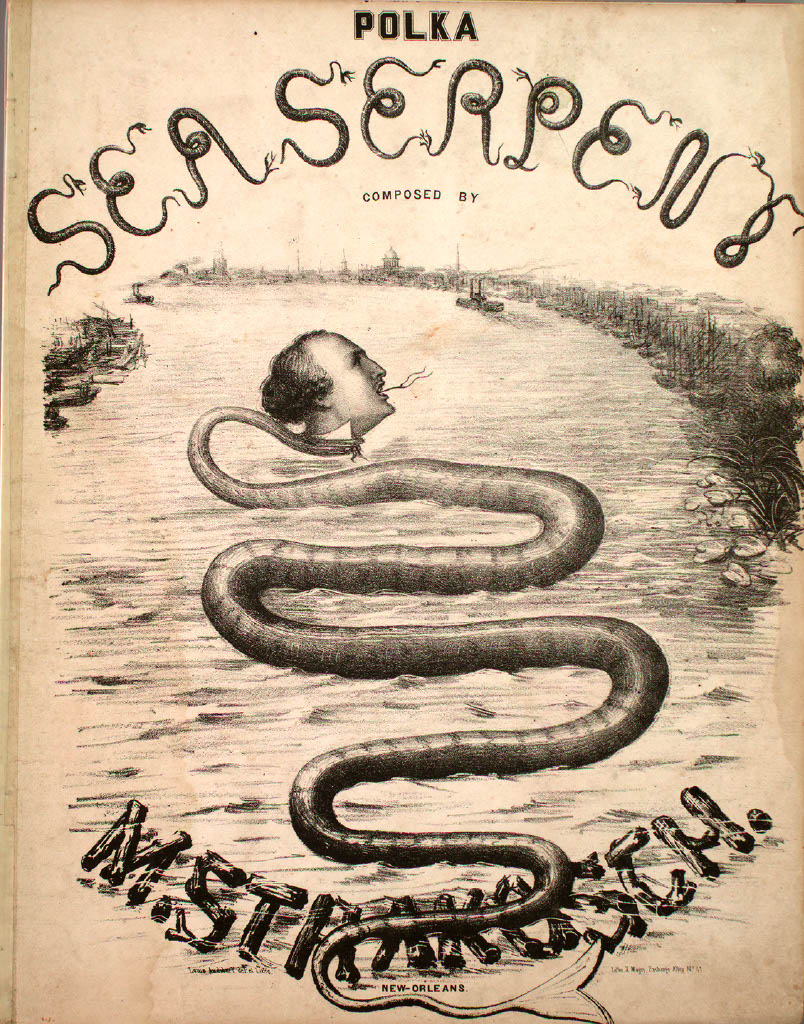 Sea Serpent Polka, composed by Moritz Strakosch (-1887). Louis Xavier Magny and Louis Audibert, lithographers. New Orleans, [1850s].
I was immediately attracted to this item because we have other prints and related stories of sea serpent sightings along the East Coast in the 19th century. This wonderful Sea Serpent Polka was printed in Boston by one of the great lithographers, John H. Bufford (1810– 1870), and was distributed by retailers in both Boston and New Orleans.
The lithographer has given us a nice view of Boston Harbor, with the State House as a backdrop at the top of the hill. But if you look at the head of the serpent, there's a shadow of what could be another drawing, as if something had been altered in the production of the lithographic stone. And this is something you don't often see, especially from one of the top lithographers in the business. There had possibly been another head on the sea serpent that had been erased and replaced with the present one. But the erasure hasn't worked completely, and that intrigued me as an example of the printing process revealed by this sheet music cover.
The dedication at the top is to Miss Rose Kennedy of New Orleans, by Moritz Strakosch, a European composer who worked in America. After a little investigating, I learned that Rose Kennedy was the daughter of John Kennedy, superintendent of the United States Mint in New Orleans. Rose Kennedy's debutante ball took place in the Mint, one of the great social galas of the year 1850. I have to guess that our composer Mr. Strakosch may have been there and been very impressed by Miss Kennedy, and hence this dedication.
I also found another version of this song. This is unfortunately not from our collection, but from the great Lester Levy Sheet Music Collection at Johns Hopkins University. It has a lot in common with the version above, only this was printed in New Orleans. The view of Boston has been replaced with a view of the Crescent City along the Mississippi. You can also see that the typography is different. But what catches your eye is that the serpent now has a human head. Some searching revealed that this bears a striking resemblance to a photographic portrait of the composer Maurice Strakosch. But why is he the serpent? And what exactly is his connection to Rose Kennedy?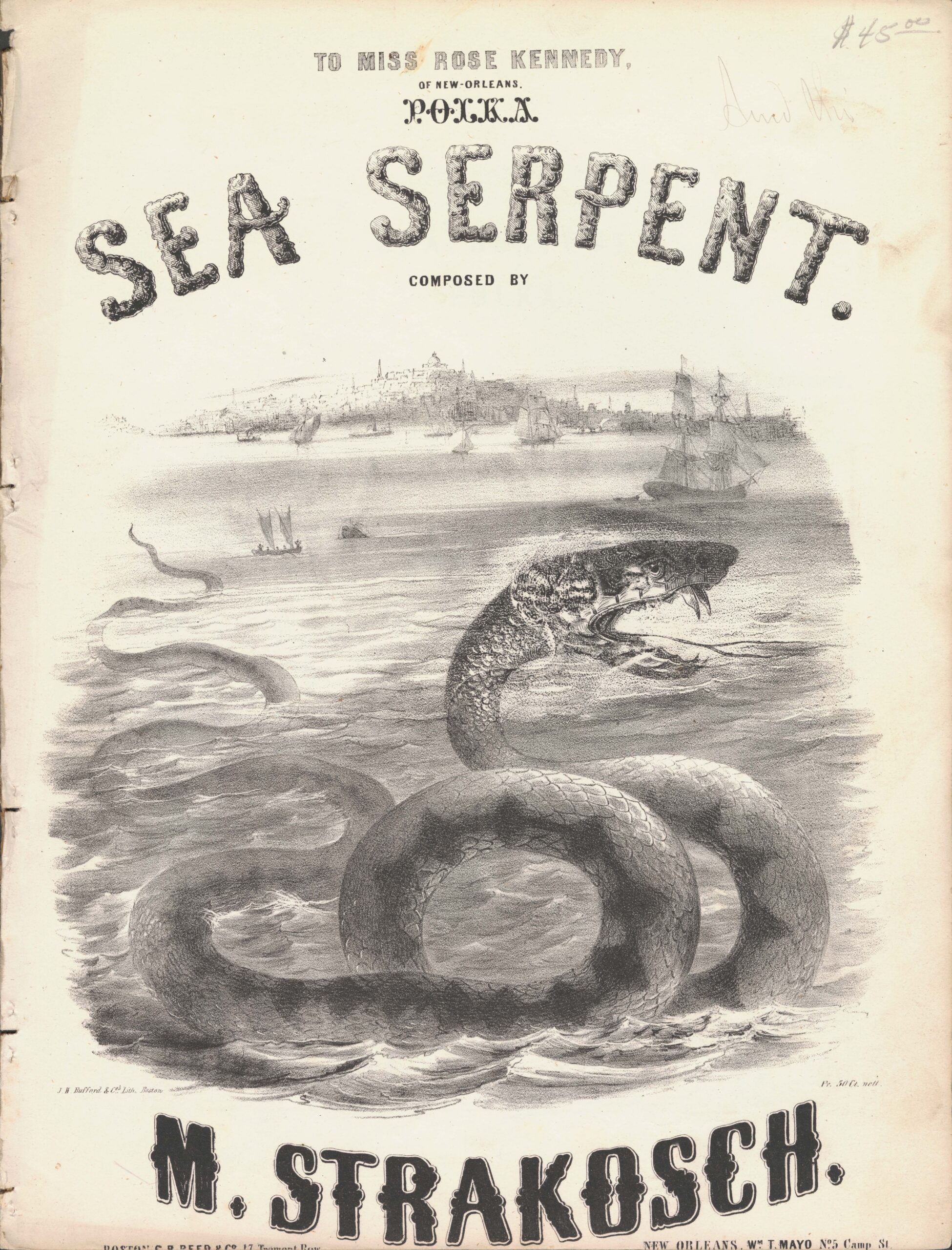 Sea Serpent Polka, composed by Moritz Strakosch (-1887). J.H. Bufford, lithographer. Boston and New Orleans, [1850s].
This piece, I think, is a nice example of how the items in the Graphics Division can open up avenues of research as opposed to being the destination or an illustration for your research—it can be the starting point. I have as many questions as I do answers, but it's been a delightful and fun project to explore.
­— Clayton Lewis
Curator of Graphics Material