Pair 4: From the Big Picture to Individual Lives
Perhaps no single written document in the Clements Library's holdings better showcases the outbreak of the American Revolution than the military order to destroy weapons, ammunition, and other supplies at Concord, Province of Massachusetts Bay, by Commander in Chief of the British Army Thomas Gage on April 18, 1775. This order resulted in the bloodshed that started the fighting war of the revolution.
Reading General Gage's draft orders for the Concord Expedition is akin to sitting there with him as he wrote and revised. We can see the mind at work as he inserted clarifications such as "A Quantity of Ammunition and Provision together a number of Canon and Small Arms having been collected at Concord for the avowed purpose of supporting a Rebellion against His Majtys Governor" to "you will march with the Corps of Grenadiers and Light Infantry put under your Command with the utmost Expedition and Secrecy to Concord, and where you will seize and destroy all the Artillery and Ammunition…"
The order from Gen. Gage to Lt. Col. Francis Smith is one of over 23,000 manuscripts in the Thomas Gage Papers. Spanning largely 1763 to 1775, the Gage collection documents pivotal points in colonial American history leading up to the revolution: The Stamp Act, the Townshend Duties, the Boston Tea Party, the Boston Massacre, and more. However, buried within the flood of military and administrative paperwork are the lives of everyday people. This document is a record of clothing supplied to men and women who were captives of Native American tribes and returned to the British as a stipulation of Henry Bouquet's treaty in 1764.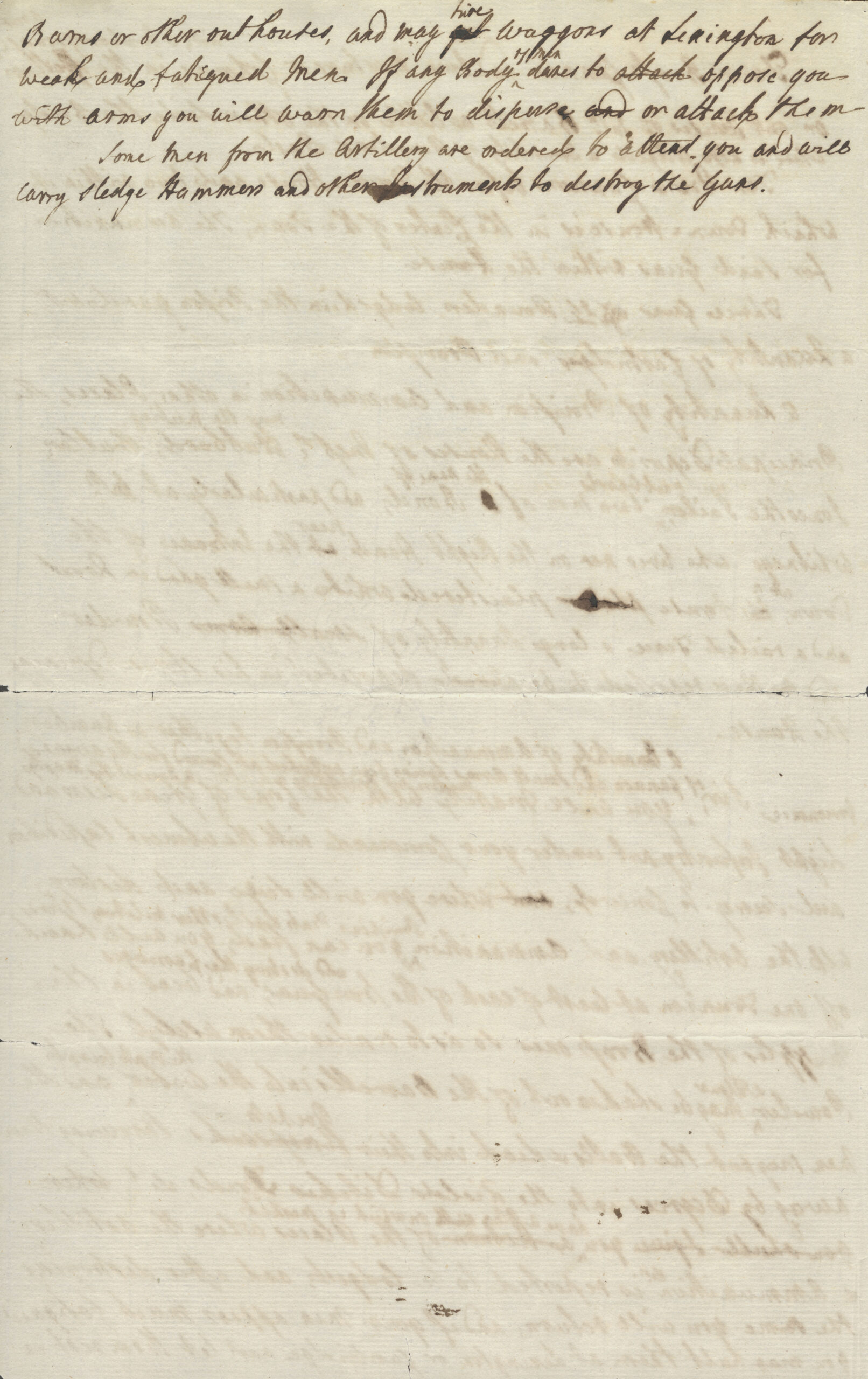 [Thomas Gage] autograph manuscript draft order to [Francis Smith], [April 18, 1775]. [Boston, Province of Massachusetts Bay]. Finding Aid.
 Pen and Ink. Thomas Gage Papers.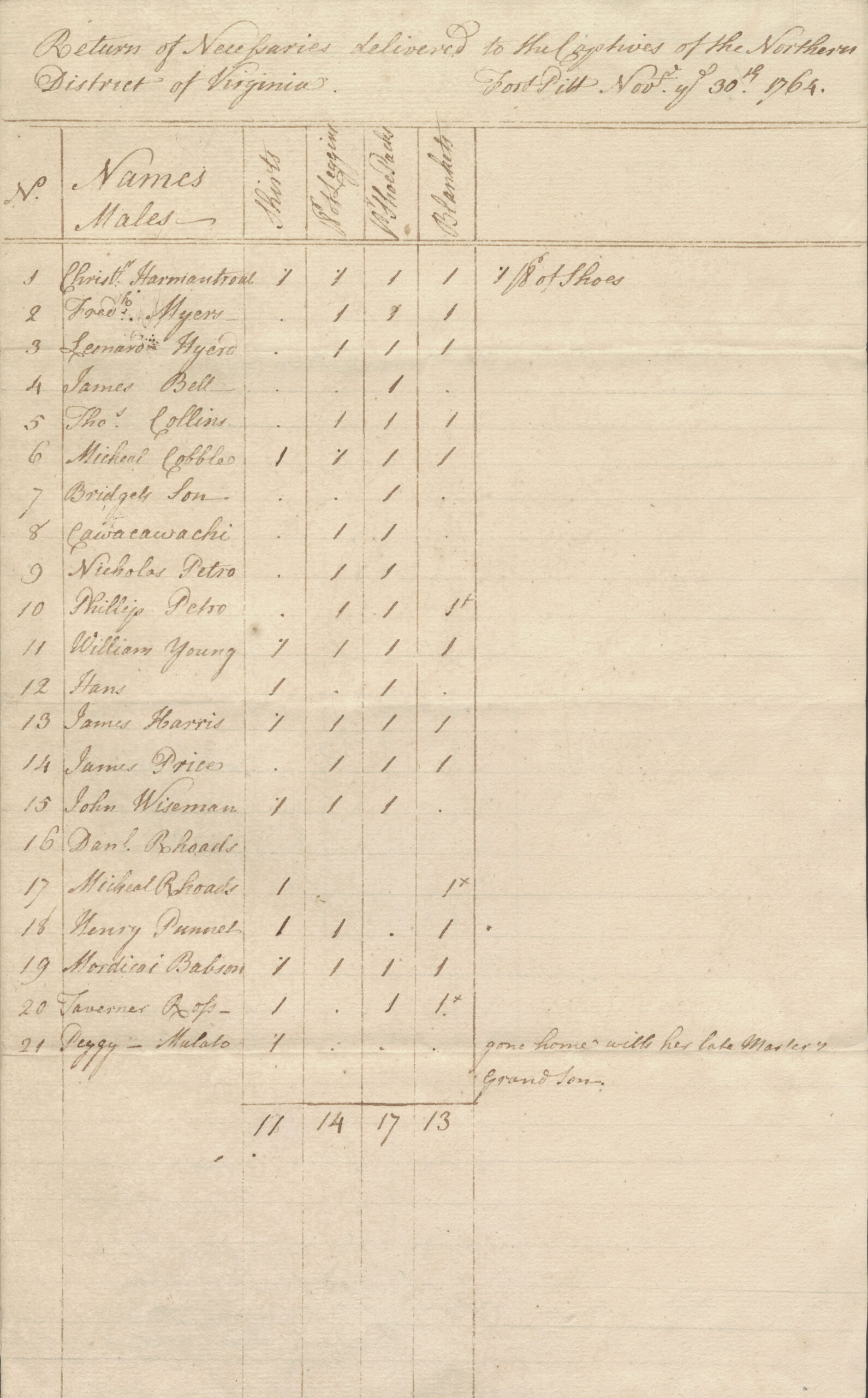 Manuscript "Return of Necessaries delivered to the Captives of the Northern District of Virginia," November 30, 1764. Fort Pitt, [Province of Pennsylvania]. Finding Aid. 
Pen and Ink. Thomas Gage Papers.