The Clements Library often sends holiday cards to members of the Clements Library Associates. Below is a selection of our earliest cards, featuring illustrations from library materials.
The Clements Library Associates, founded in 1947, has purchased an estimated $5,000,000 worth of historical material for Clements Library. Members of the Associates receive invitations to library events, discounts on publications, and semi-annual mailings of The Quarto, an award-winning magazine with illustrated articles by curators and staff about Clements Library collections.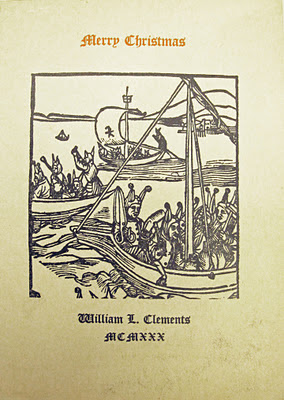 Clements card, 1947. Illustration from Sebastian
Brant's Stultifera Nauis (1570).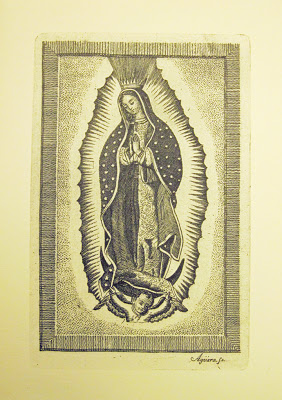 Clements card, 1948. Nuestra Señora de Guadalupe,
patron saint of all the Americas, from an original engraving.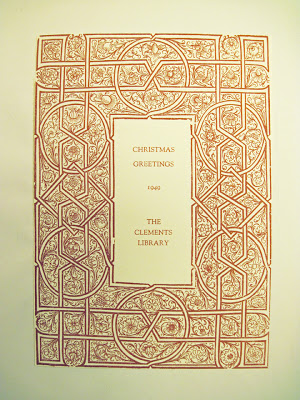 Clements card, 1949.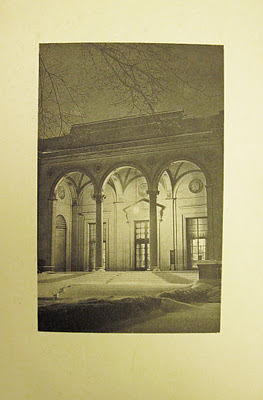 Clements card, 1952. Exterior of Library at night.