Pair 8: Records of Self-Liberation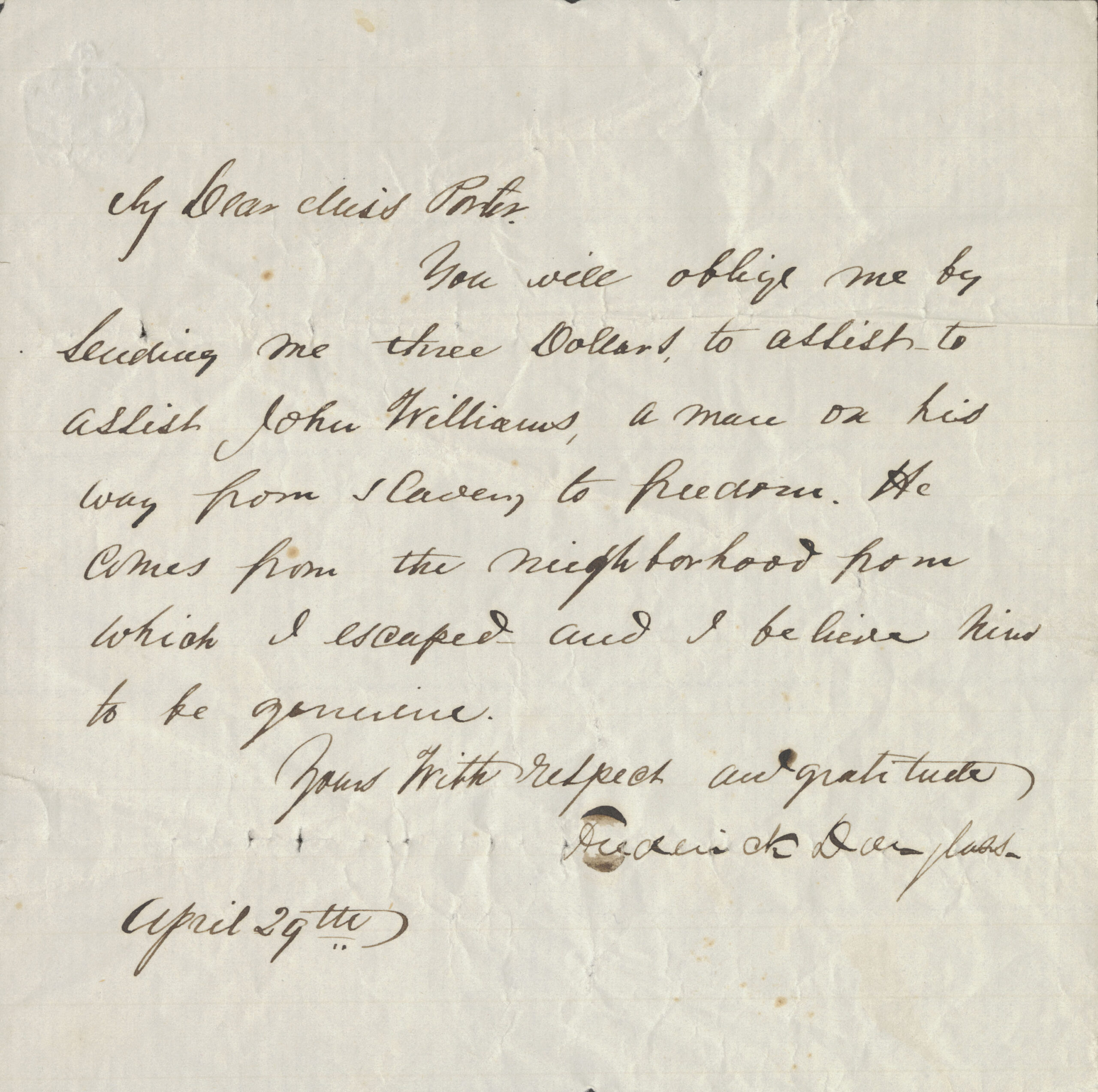 Frederick Douglass manuscript note to Maria Porter, April 29, [1850s]. [Rochester, New York].
Pen and Ink. Rochester Ladies' Anti-Slavery Society Papers.
Many hundreds of formerly enslaved African and African-descended women, children, and men passed through Rochester, New York, on the Underground Railroad to Canada. Over 400 are estimated to have sought assistance at the home of the great orator and abolitionist Frederick Douglass. In part to help pay for Douglass' newspapers and directly assist fugitives, a group of Rochester women formed a sewing society to raise funds for abolitionist and freedmen's education causes. The Rochester Ladies' Anti-Slavery Society Papers (RLASSP) follow the activities of the organization and women within it. Perhaps the most stunning manuscripts in the Clements Library are handwritten notes Frederick Douglass gave to self-emancipated persons, who carried them to the society. In many cases they received direct financial assistance on the last leg of their journey out of the United States. One of these notes was included in 101 Treasures. As documentation of illegal activity, it is a wonder that the society kept the notes and a wonder that they survived to the present.
The Clements Library acquired the RLASSP in 1983, not as a foray into new collecting areas, but as another important resource beside a wealth of other abolitionist manuscripts. While new gifts and purchases are vital to expanding research and instruction, many times we celebrate the discovery of previously overlooked items.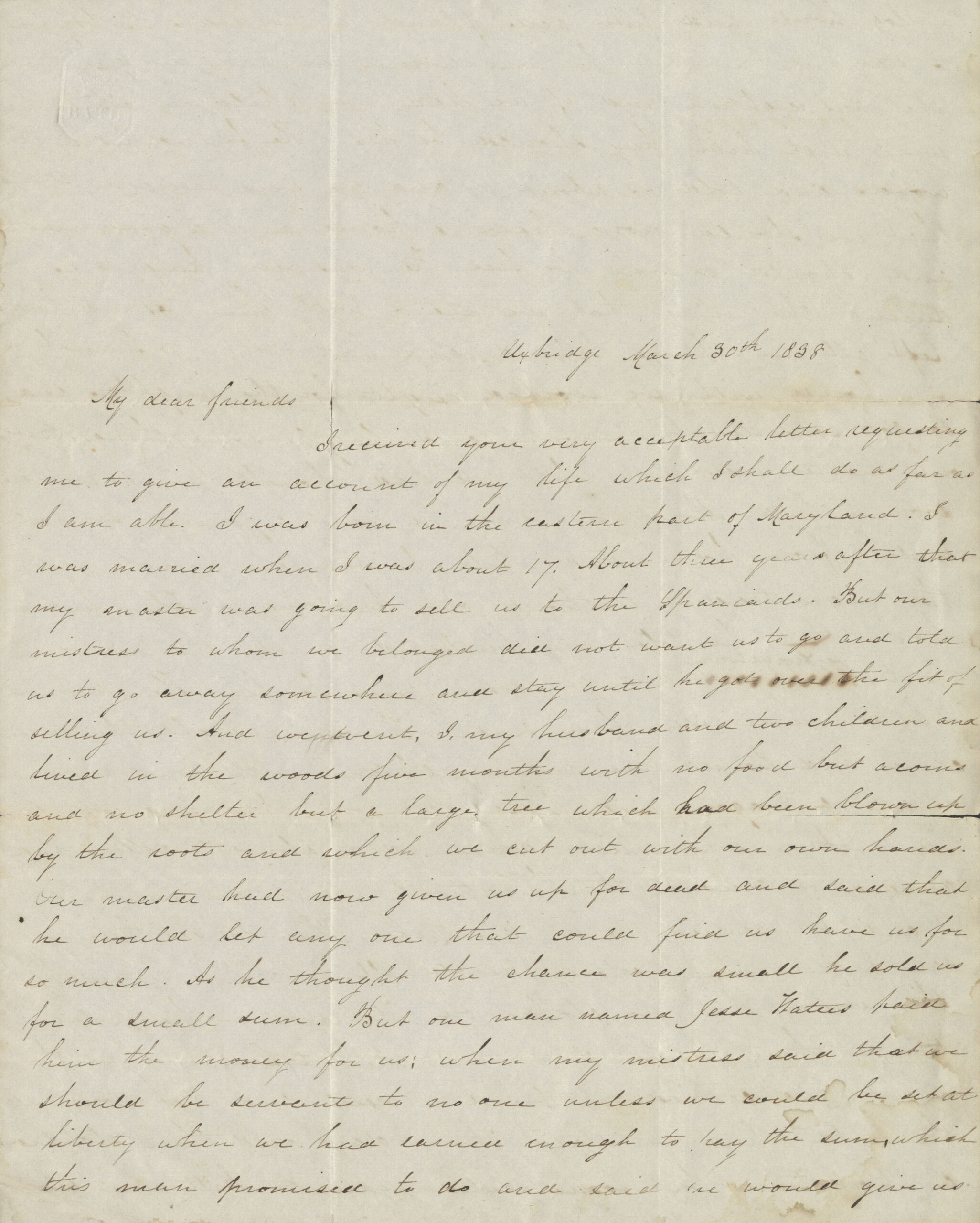 Nancy Adams dictated letter to Angelina Grimké and Sarah Grimké, March 30, 1838. Uxbridge, [Massachusetts]
Pen and Ink. Weld-Grimké Family Papers.
In 2016, Clements volunteer Mary Parsons unraveled the story of Nancy Adams, a self-emancipated woman who ultimately settled in Uxbridge, Massachusetts. Adams sent a letter to abolitionist sisters Angelina and Sarah Grimké in 1838, giving them an account of her life. This letter is a dictated, unpublished first-person narrative of a woman born into slavery, who married and had children, lost her husband by an enslaver's sale, found herself and her children sold and transported to cotton plantation in Mississippi, experienced the death of a child in transit, and escaped multiple times before finding her way to Uxbridge. The letter had been in the Clements Library since 1942 but was only recognized for what it is since the publication of 101 Treasures.