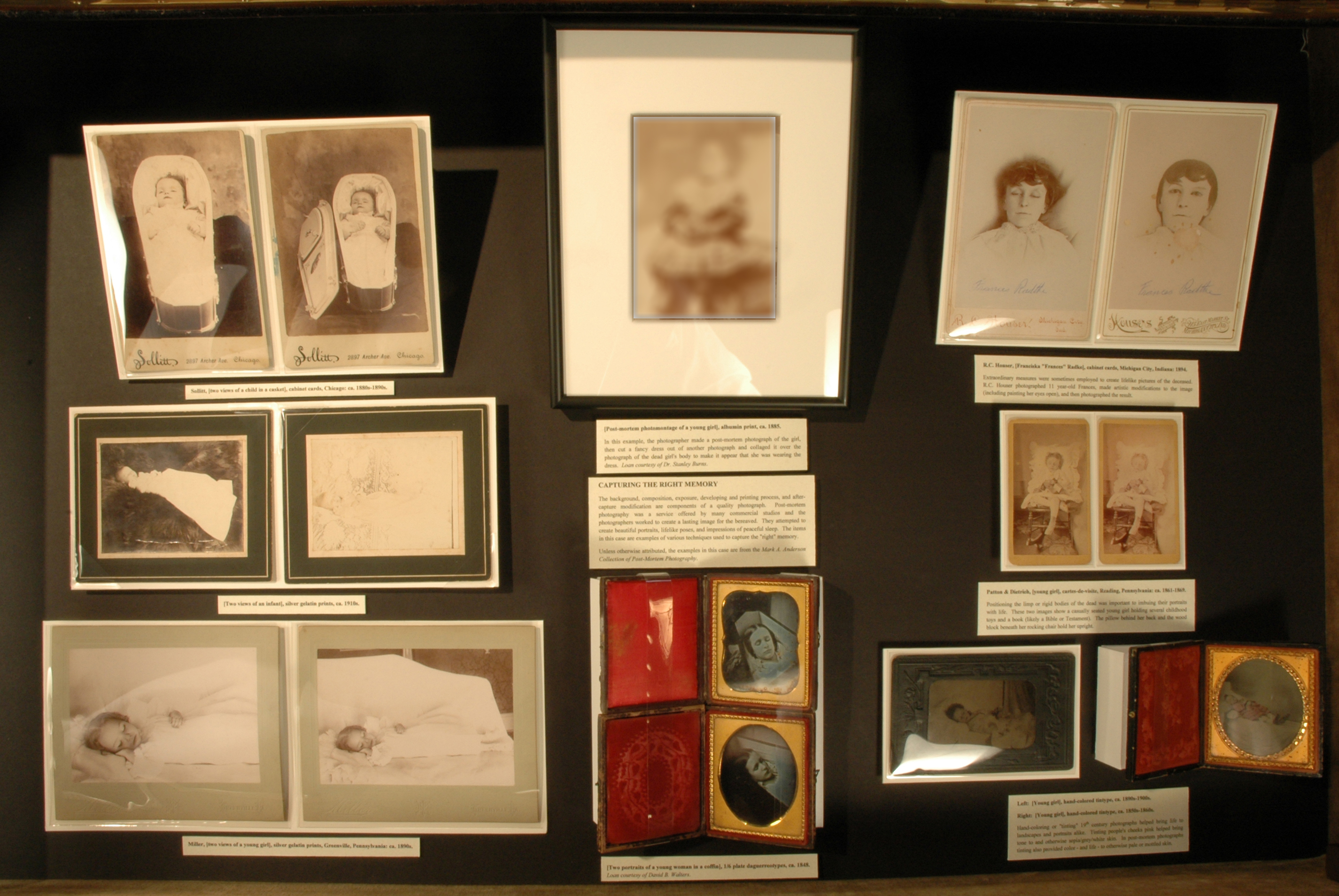 The background, composition, exposure, developing and printing process, and after-capture modification are components of a quality photograph.  Post-mortem photography was a service offered by many commercial studios and the photographers worked to create a lasting image for the bereaved.  They attempted to create beautiful portraits, lifelike poses, and impressions of peaceful sleep.  The items in this case are examples of various techniques used to capture the "right" memory.
Unless otherwise specified, the examples below belong to the Mark A. Anderson Collection of Post-Mortem Photography.
---
Sollitt, [two views of a child in a casket], cabinet cards, Chicago: ca. 1880s-1890s.
---
[Two views of an infant], silver gelatin prints, ca. 1910s.
In these examples, the photographer positioned the child alternately on fur and lace, two backdrops frequently used in post-mortem photography.
---
Miller, [two views of a young girl], silver gelatin prints, Greenville, Pennsylvania: ca. 1890s.
---
[Elderly woman seated in a rocking chair], tintype: ca. 19th-early 20th century.
Identifying a post-mortem photograph may be challenging. Some images that appear at first glance to be post-mortem photographs are not, and vice versa. At times ambiguity about the nature of a particular image remains even after the closest review. This tintype depicts an elderly woman resting in a rocking chair. The block of wood situated beneath the legs of the chair offer suggestive, but not conclusive, evidence that this may be a post-mortem photograph.
---
Patton & Dietrich, [young girl], cartes-de-visite, Reading, Pennsylvania: ca. 1861-1869.
Positioning the limp or rigid bodies of the dead was important to imbuing their portraits with life.  These two images show a casually seated young girl holding several childhood toys and a book (likely a Bible or Testament).  The pillow behind her back and the wood block beneath her rocking chair hold her upright.
---
Hand-Coloring and Tinting
Hand-coloring or "tinting" 19th-century photographs helped bring life to landscapes and portraits alike.  Tinting people's cheeks pink helped bring tone to otherwise sepia/grey/white skin.  In post-mortem photographs tinting also provided color – and life – to otherwise pale or mottled skin.
[Young girl], hand-colored tintype, ca. 1890s-1900s.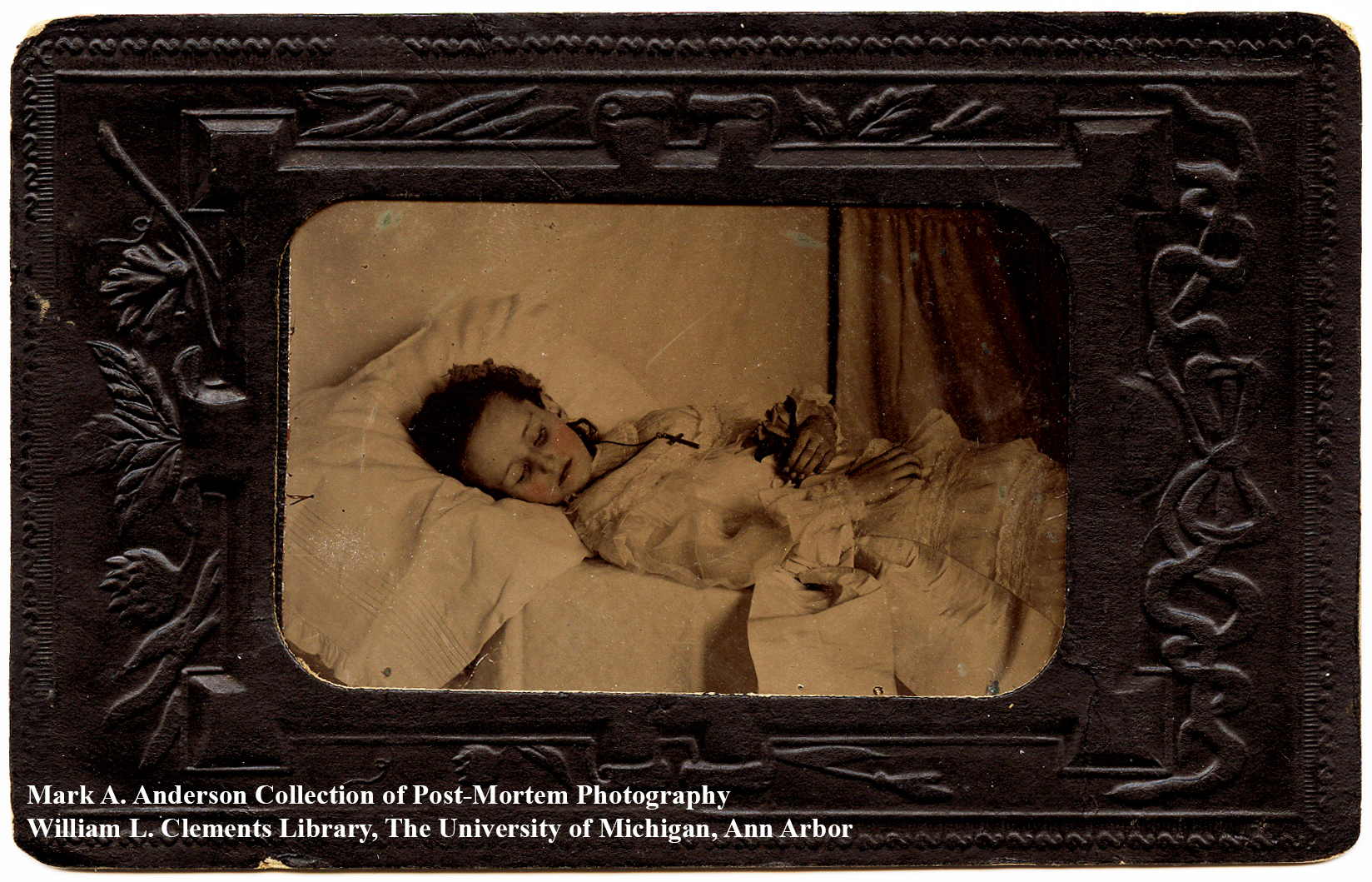 ---
R.C. Houser, [Franciska "Frances" Radke], cabinet cards, Michigan City, Indiana: 1894.
Extraordinary measures were sometimes employed to create lifelike pictures of the deceased.  R.C. Houser photographed 11 year-old Frances, made artistic modifications to the image (including painting her eyes open), and then photographed the result.