From June 2022 to May 2023, the William L. Clements Library will host 22 recipients of visiting research fellowship awards. These awards have been made possible by the generosity of contributing foundations and individual donors, whose gifts enable the library to bring scholars from around the world to Ann Arbor. We are delighted to share the diverse and exciting range of supported projects that may eventually result in dissertations, books, articles, conference presentations, and even podcast episodes.
This year's slate of fellowship offerings looks slightly different than in years past. Our partnership with the American Trust for the British Library (ATBL) enabled us to award the inaugural ATBL-Clements Transatlantic Fellowship to Helena Yoo Roth, a doctoral candidate in history at the City University of New York Graduate Center. The Transatlantic Fellowship will support Roth as she spends time at both the British Library and at the Clements to work on her dissertation project, "American Timelines: Imperial Communications, Colonial Time-Consciousness, and the Coming of the American Revolution." 
In addition, our long-term fellowships now welcome fellows to spend four months at the Clements, rather than three, in order to better align with the academic calendar. With the ability to spend an entire semester at the Clements, rather than three-fourths of one, fellows can maintain the organization of their academic year. The expansion of the long-term fellowships also allows fellows to benefit from more in-depth research time with collection materials and in consultation with staff.
The fellows on the list below were chosen from a truly extraordinary pool of applications. Personally, what excites me most about the awards we made is the exceptional range of opportunities that these fellowships represent. We'll welcome both extremely early-career graduate students for their first-ever archival research experience, and seasoned scholars working on second, third, and fourth book projects. We'll digitize an entire manuscript volume in support of our Jacob M. Price Digital fellow, Alexander Ames, who will produce a full season of podcast episodes centered on that manuscript, and on the Clements. We'll host scholars traveling from as far away as Hong Kong and as nearby as Ohio.
Thanks to those of you who help ensure that the Clements Library remains an international destination for advanced scholarship. We look forward to a busy and productive year in the Avenir Reading Room.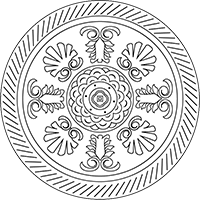 2022-23 William L. Clements Library Fellows
Long-Term Fellowships (4 months)
Norton Strange Townshend Long-Term Fellows
Whitney Martinko, Villanova University, The Corporate Origins of Cultural Property in the Early United State
Nathaniel Windon, Loyola University Maryland, Superannuation: Race and the Making of Old Age in Nineteenth-Century America
Jacob M. Price Dissertation Fellow
Teanu Reid, Yale University, Hidden Economies and Finances in the Early Anglo-Atlantic World
Short-Term Fellowships (1 month)
Mary G. Strange short-Term Fellow
Trent MacNamara, Texas A&M University, Open Sky: Higher Places and Higher Meaning in the United States"
Richard & Mary Jo Marsh Fellows
 Melanie Kiechle, Virginia Tech, Desensitizing Health
Ashley Barnes, University of Texas, Dallas, Sacred Offices, Secular Aesthetics: Building a Literary Profession in the U.S.
Jacob M. Price Short Term Fellows
Leah Becker, University of Illinois at Urbana-Champaign, Living Clean and Shopping Green: Ecoconsumption's Nineteenth-Century Domestic Origins
Ryan Langton, Temple University, Ambivalent Empire: Negotiating Colonialism on the Trans-Appalachian Frontier, 1720-1776
Alfred A. Cave Fellow
Benjamin Pokross, Yale University, Writing History in the Nineteenth-Century Great Lakes
Howard H. Peckham Short-Term Fellow on Revolutionary America
T. Cole Jones, Purdue University, The Tory Rising: Insurrection in Revolutionary North Carolina
Reese Fellow in the Print Culture of the Americas
Christine DeLucia, Williams College, The Itineraries: Pathways of Knowledge and Freedom in the Native Northeast and Ezra Stiles' New England"
Week-Long Fellowships (1 week)
Richard & Mary Jo marsh fellow
Olivia Bloechl, University of Pittsburgh, Song and Sound in the Allegheny World, 1740-1776
Jacob M. Price Week-Long Fellow
Allyson LaForge, Brown University, Materializing Futurity: Networks of Native Organizing in the Northeast
David B. Kennedy and Earhart Fellows
Sonia Hazard, Florida State University, Christianity, Sovereignty, and the Book in the Cherokee Diaspora, 1828-1861
Ben Wright, University of Texas at Dallas, Empires of Souls: The United States, Britain, and West African
Howard H. Peckham Week-Long Fellow
David Schley, Hong Kong Baptist University, Gridlocked: A History of Traffic in New York City Before the Automobile
Brian Leigh Dunnigan Fellow in the History of Cartography
Claire Campbell, Bucknell University, Cities by the Sea
Michael Covello and Elizabeth Schneider, Kutztown University, Mapping the Battlefield: The Overlap Between History, Ecology and Social Landscape of a  Country
Jacob M. Price Week-Long Fellow
Heesoo Cho, Washington University in St. Louis, David Porter and American Globalism in the Pacific Ocean, 1800-
Introduction to Archival Research Fellowship (1 week)
Forty-three Foundation Fellow
Rachel Stewart, The Ohio State University, "It Takes Two: Gendered Gothic Doubling, Masculine Mesmerism, and Cultures of Crime in  Metta Victor Fuller's The Dead Letter"
Digital Fellowship
Jacob M. Price Digital Fellow
Alexander Lawrence Ames, The Rosenbach Museum & Library / Free Library of Philadelphia  Foundation, Manuscript Culture in a (Supposed) Age of Print: Highlighting the Holstein Family Account  Book and its Clements Library Context in Season 4 of Cloister Talk: The Pennsylvania German  Material Texts Podcast
ATBL-clements Transatlantic Fellowship
Helena Yoo Roth, The Graduate Center, City University of New York, American Timelines: Imperial Communications, Colonial Time-Consciousness, and the Coming  of the American Revolution
— Paul Erickson
Randolph G. Adams Director of the Clements Library