The Clements Library is pleased to announce that the following collections are now described online and two new Subject Guides have been published to our website. Subject Guides highlight selected areas of strength in the collections and advice for researchers. 
The Clements is open by appointment only for U-M faculty, students, and staff. (Learn how to make an appointment.) All researchers are invited to schedule a video consultation to discuss possibilities for completing their research with digital resources. Please email clements-reference@umich.edu to set up a consultation. Before planning a research visit, please contact us to verify in advance if our normal open hours for researchers have resumed. 
Learn more about doing research using digitized collections at the Clements and beyond.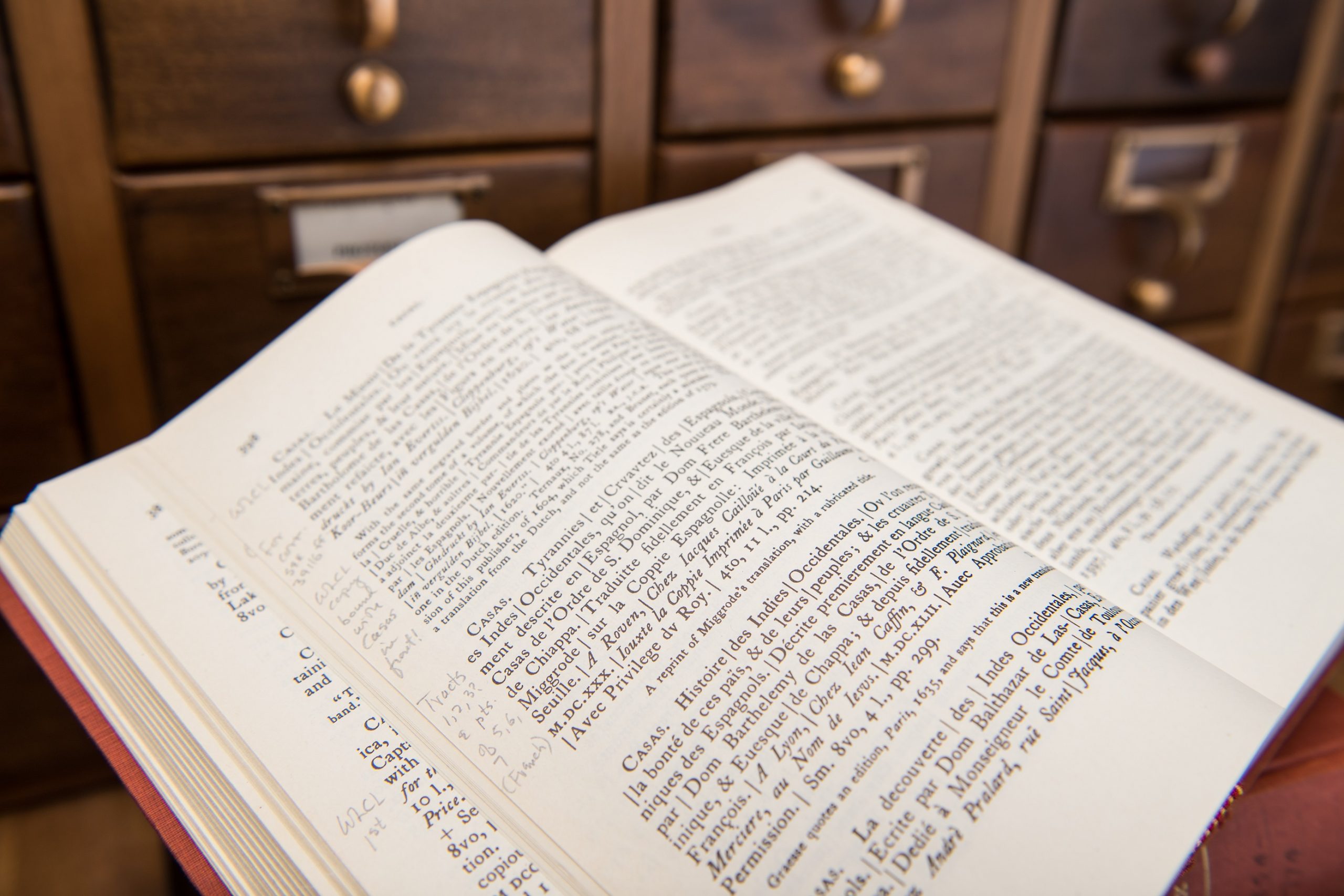 How to find Clements Library collections documenting the spaces and places of Native American life.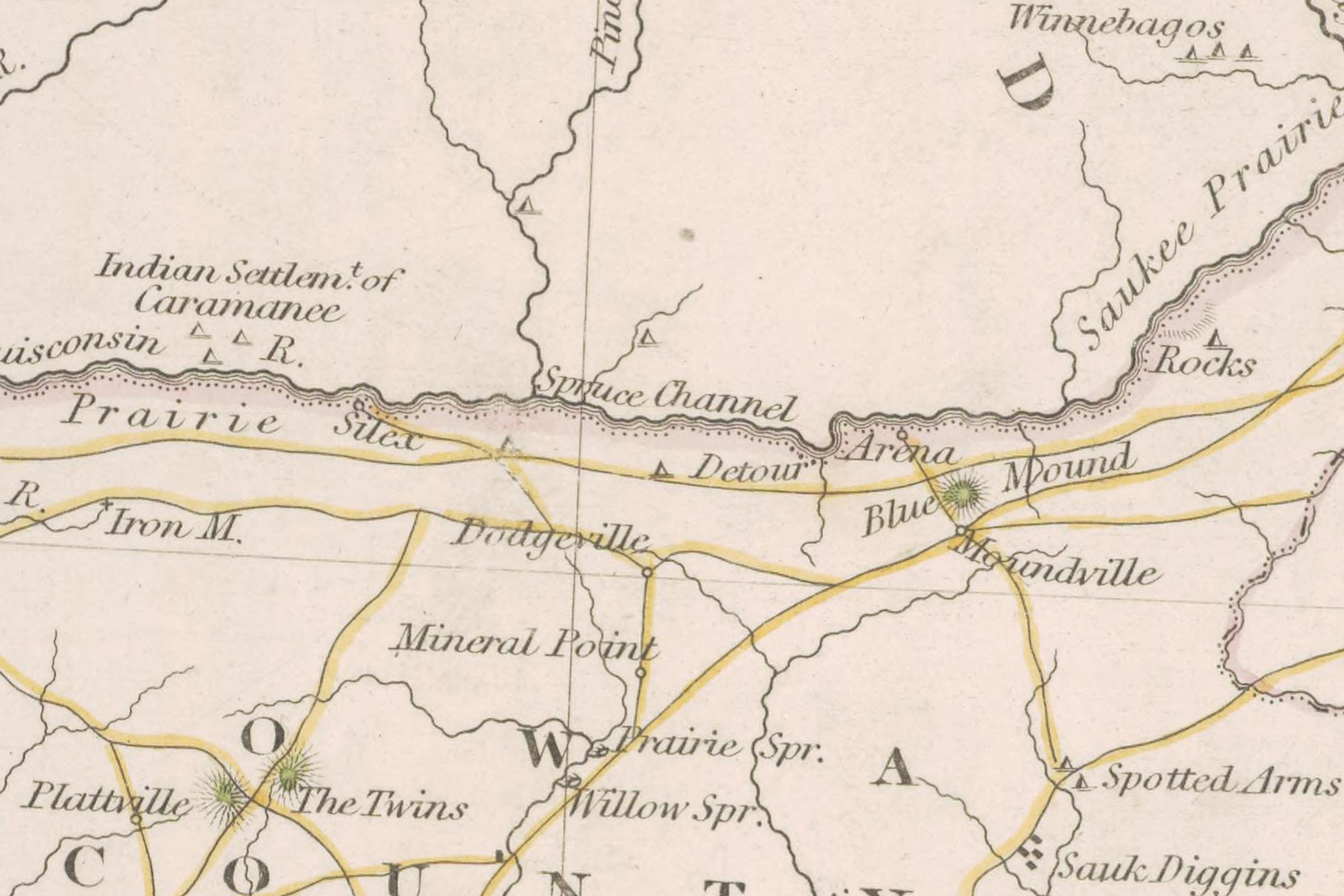 Harry Burrard commonplace and song book ([ca. 1798]) – Processed by Cheney J. Schopieray
The bulk of this volume is made up of 15 military/navy songs, many of them variants of published versions. One song, beginning "In a mouldering cave" laments the death of General James Wolfe on the Plains of Abraham (pages 57-63). The volume also contains accounts and an inventory of clothes of General Harry Burrard, 1st Baronet of Lymington, and was likely kept either by him or by one of his close circle.
Virginia Militia, Second Elite Corps orderly book (1814-1815) – Processed by Cari Griffin
These loose pages, extracted from an orderly book, document service of the 2nd Elite Corps of the Virginia Militia from September to October 1814. Garrisoned in Charles City County, the unit kept records of courts martial, unit orders, and observations of its commander, Colonel Moses Green. The collection also includes a single leaf dated February 1815, with 2nd Virginia Militia Regiment orders from Brigade commander General Robert Porterfield. At the time, the unit was garrisoned at Camp Holly (near New Market) and entries pertain to forage requirements for the regiment's horses, a morning report, the disbanding of the unit, and the distribution of equipment.
Thompson family papers (1821-1973, bulk 1821-1934) – Processed by Cheney J. Schopieray
This collection is made up of the papers of Arba U. Thompson and his wife Frances Warner Thompson of Farmington and Avon, Hartford County, Connecticut, as well as the correspondence of their children Herbert, William, Lewis, Leila, Charles, and Frances May Thompson. The collection also includes the correspondence of Lucelia "Leila" U. Thompson, an educator who traveled with her husband William P. Baker to India in 1853 to serve for a decade as a missionary and teacher.
Plumer family penmanship and cypher books (1831-1832) – Processed by Cheney J. Schopieray
This collection is made up of seven penmanship books and six cypher books kept by brothers Stephen Plumer, Daniel T. Plumer, Horace Plumer, and unidentified individuals, dating from 1831-1832 (11 volumes are undated). As the books came from the same source, the unidentified volumes are likely by members of the Plumer family of Newbury, Massachusetts.
Ella Curtis family correspondence (1849-1899, bulk 1849-1861) – Processed by Cheney J. Schopieray
The Ella Curtis family correspondence is made up of 71 letters, predominantly incoming to Ellen "Ella" Curtis from her sisters Elizabeth "Lizzie" Curtis Plimpton and Ada Curtis Bridge, father Henry B. Curtis, and other friends and family members. The correspondence covers a wide range of topics, such as Lizzie's life in an apartment complex in New York City in the 1850s; Ada's letters from New York City and East Wareham, Massachusetts, pertinent to childbirth, child rearing, depression, and her alcoholic abusive husband; and other letters related to life in Ohio, love, marriage, sisterly advice, and additional subject matter.
James Henry Andrews collection (1862-1870) – Processed by Cheney J. Schopieray
The James Henry Andrews collection is made up of three volumes, dating between 1862 and 1870, kept largely while Andrews attended Madison University (grad. 1868) and Hamilton Theological Seminary (grad. 1870). The volumes begin with 34 pages of minutes of The Senate of Brooklyn, a society in which the members donned the roles of U.S. Senators and debated current issues, such as the emancipation of slaves in Washington, D.C., and policies related to the Civil War. The minutes date from March to May 1862. The remainder of the volumes is comprised of original theological and religious poetry and writings by James Henry Andrews, 1866-1870, and Andrews' extensive notes on Ebenezer Dodge's theological lectures at Hamilton Theological Seminary, 1869-1870.
Brotherhood of the Footboard and Brotherhood of Locomotive Engineers (St. Louis, Mo.) minute book (1864-1872) – Processed by Cheney J. Schopieray
This volume is made up of the minutes of the proceedings of the St. Louis, Missouri, chapter of the Brotherhood of the Footboard (later Brotherhood of Locomotive Engineers) railroad labor union. The ledger documents the election of officers, membership issues, committee appointments, local disciplinary actions, blacklisted members, other union business, and occurrences such as the death of Thomas Higgins while working on the Pacific Railroad near Labadie, Michigan (March 1865).
Ambrose Huber cypher books (1866-1868) – Processed by Cheney J. Schopieray
This collection is made up of two cypher books kept by Ambrose H. Huber of Hereford, Pennsylvania, between 1866 and 1868. The books include problems and solutions in multiplication, fractions and decimals, arithmetical progression, roots, weights and measures. One volume has a yellow paper cover and the other a blue paper cover. The printed covers depict George Washington beside an American flag, with ships in the distance. On the backs of the volumes are printed advertisements for J. Washington Miller, Stationer and Publisher, No. 204 North Third Street.
S. Weir Mitchell collection (1877-1901) – Processed by Sara Quashnie
This collection consists of two letters, a pencil drawing of sarcophagi, a note, a calling card, and an inscribed edition of S. Weir Mitchell, The Wager and Other Poems. The two letters include one written by S. Weir Mitchell to Dr. William C. Hollopeter, clarifying that a mutual acquaintance is residing in a boarding house not the Pennsylvania Hospital for the Insane. The other letter is from Francis Everett, presumably to Dr. Hollopeter, concerning any involvement he may have had in an 1877 abortion malpractice case in Muncy, Pennsylvania.
Daniel J. Zutt letters (1922-1923) – Processed by Sara Quashnie
The collection consists of four letters, dating from November 20, 1922, to June 29, 1923, that Daniel Zutt wrote to his mother Elise Hartmetz Zutt while he was studying in Berlin and traveling around Europe. The letters primarily discuss Zutt's social activities and the economic situation in the Weimar Republic.
William H. Davis and Elnora Benford Davis collection (1940-1944) – Processed by Sara Quashnie
The collection consists of 26 items, the majority of which are 14 love letters written by Staff Sergeant William H. Davis, an African American man, to his wife, Elnora Benford Davis of Detroit, during his Army service between 1940 and 1944. Other documents include change of address notices, visitation requests, union dues receipts, and an income tax stub. There is also one ration book granted to Elnora Benford Davis with a partial sheet of ration stamps for Sperry and Hutchinson Company and one unidentified snapshot photograph, possibly of Elnora Benford Davis.