Post by Claire Danna, University of Michigan School of Information Joyce Bonk Assistant. Claire joins us for a two-year assistantship with the digitization team while completing a master's degree in Information Science at the U-M School of Information. One of Claire's first projects has been to scan the 60,000 postcards from the David V. Tinder collection of Michigan photography and develop materials for the Zooniverse crowdsourcing project. 
*           *          *
The William L. Clements Library is excited to announce the launch of a new volunteer digitization project, Picturing Michigan's Past, to describe the David V. Tinder real-photo postcard collection. Consisting of over 60,000 postcards, the Tinder collection paints a detailed portrait of everyday life in Michigan in the early 20th century. Images of industry, agriculture, town-life, wildlife, local disasters, entertainment, recreation, transportation, and individuals from many different walks of life make this a captivating collection for both casual enjoyment and the avid researcher. By participating in this crowdsourcing project, volunteers will be able to help bring this collection to life and make it more accessible to the general public.
About the Collection
David V. Tinder began collecting in the 1950s and eventually amassed over 100,000 images connected to Michigan and its photographic history, including daguerreotypes, ambrotypes, tintypes, cartes de visite, cabinet photographs, real photo postcards, stereographs, and mounted and unmounted paper prints. His expertise led him to create the Directory of Early Michigan Photographers, containing both professional and amateur photographers in Michigan from the mid 19th to the early 20th century. You can read more about David Tinder and the larger Tinder collection, donated to the Clements in honor of Harold L. Walters, University of Michigan class of 1947, Engineering, and Marilyn S. Walters, University of Michigan class of 1950, LSA., in our David V. Tinder Collection subject guide.
The Tinder real-photo postcard collection, the focus of our first large-scale digitization efforts with this collection, has the potential to serve not only as an impactful resource for local history, but also as a site for broader research into a variety of historical topics. These images capture an American society straddling rural, agrarian, pre-industrial life and an increase in mechanization, urbanization, and electrification. The timing and content of these cards also point to a new sense of who Americans are and what America is in the context of everyday lives and in relation to the rest of the world. The parades, industrialization and invention, military content in the midst of World War I, early Boy Scouts groups, the growing popularity of baseball, football, and other sports, and aspects of tourism, entertainment, and advertising all help to cultivate a new image of America, one that evolves in conjunction with this wave of postcard popularity.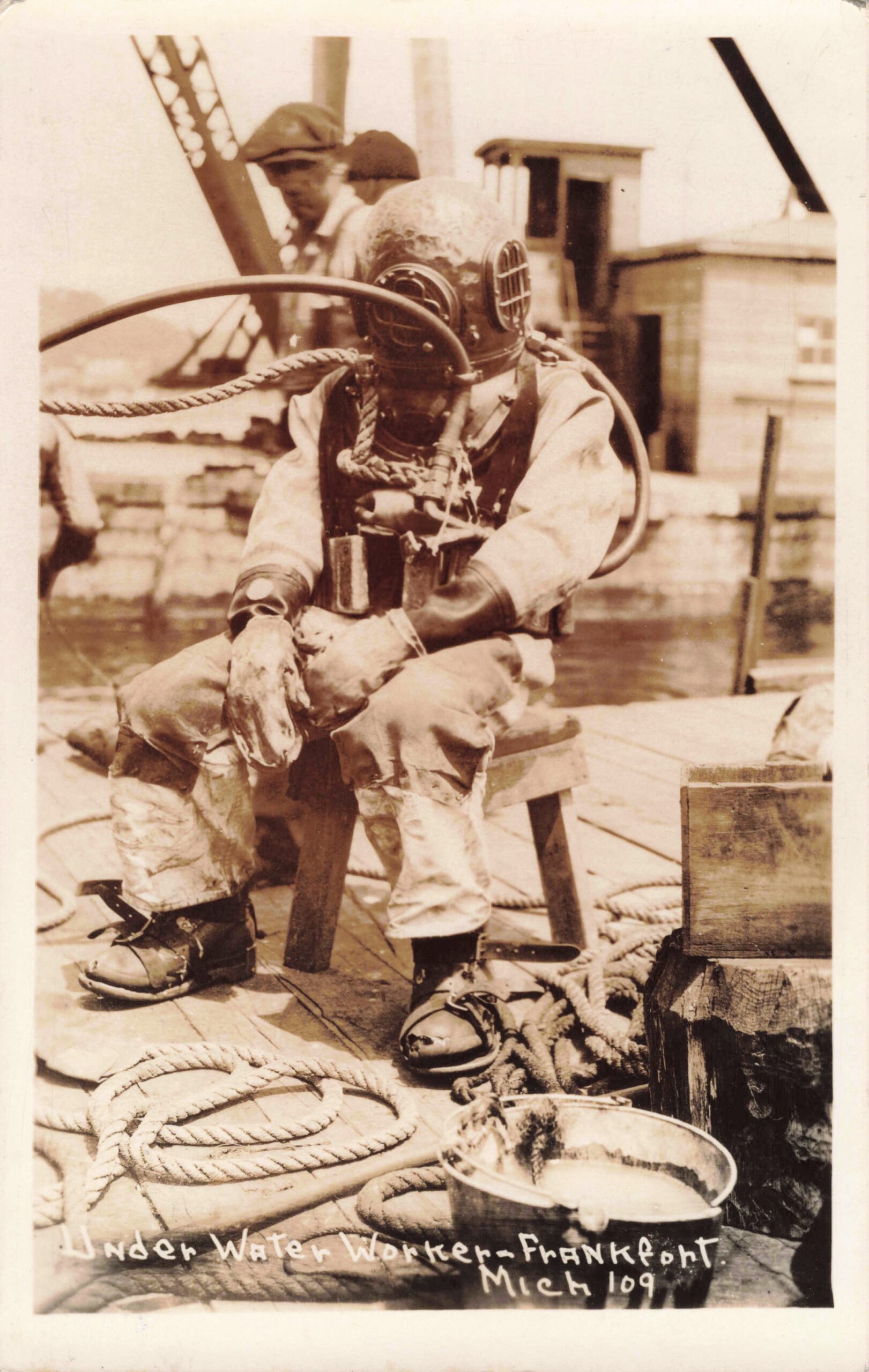 Picturing Michigan's Past
To participate in this project and get a first look at this collection, you will need to start by creating an account on Zooniverse.org. Zooniverse is "the world's largest and most popular platform for people-powered research." More than one million volunteers around the globe have used Zooniverse to help researchers and other institutions like ours make large datasets and collections more readily usable and valuable to the groups they serve. No training or special knowledge is required, and once you have an account, you can work on our project and any others that may spark your interest across a range of subjects including history, the arts, language, biology, physics, and more.
Visit the Clements Library transcription projects to find more detailed instructions for getting started. To make our project more personal for those individuals who have knowledge of specific local areas of Michigan, we have divided the postcards and their listed locations into five different regions – Upper Peninsula, Northern Michigan, Western Michigan, Central/Mid-Michigan, and Southeastern Michigan. We will add regions to the project as we complete scanning, and retire them once all cards in a region are fully classified.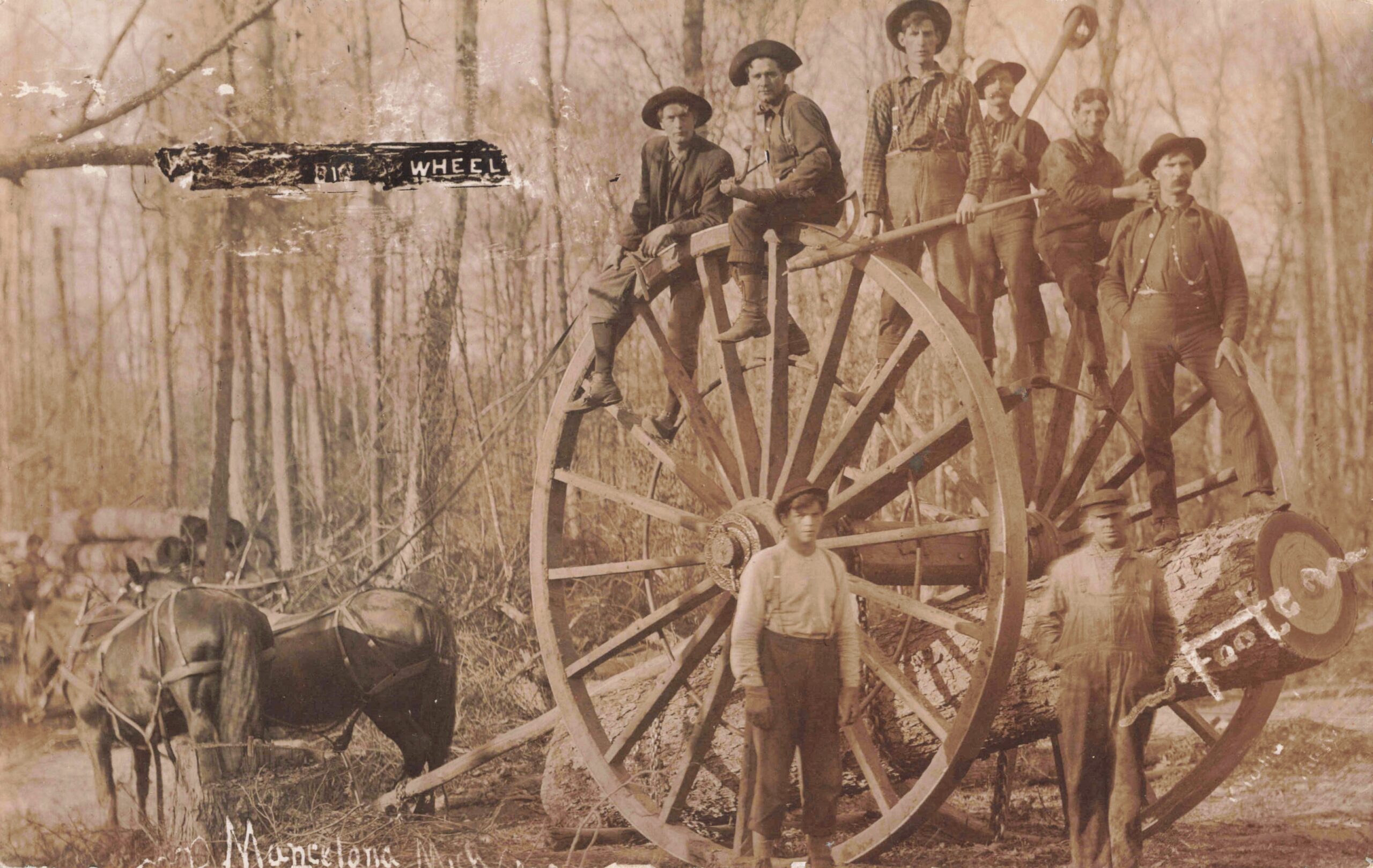 With this project, the Clements aims to make these valuable materials available to the public digitally. By utilizing the Zooniverse platform, the collection can be made searchable and sortable, not only by location, but by date and descriptive subject categories, turning this collection into a more accessible and powerful research tool.
When postcards like the ones in the Tinder collection began to explode onto the market in what would become known as "the postcard craze," they represented a fundamental shift in communication. For the first time, there was an affordable and easy way to send messages, connect, and stay updated in a nation undergoing rapid change. This project gives viewers a unique opportunity not only to see a very different version of American life than the one we may know, but also to find rare moments of beauty, change, and familiarity in these images. It feels only fitting that this collection which is the result of the work and perspectives of a vast, diverse group of people should be brought to life in that same spirit. Help us honor and present this collection and bring valuable history to light!
*        *         *
Many thanks to all those who have contributed to the project so far, including: Vincent Longo, Department of Film, Television, and Media, Rackham Fellow at the Clements Library; Justin Schell, University of Michigan Library Shapiro Design Lab; Clayton Lewis, Curator of Graphics; Emiko Hastings, Curator of Books and Digital Projects Librarian; and Paul Erickson, Director of the Clements Library.