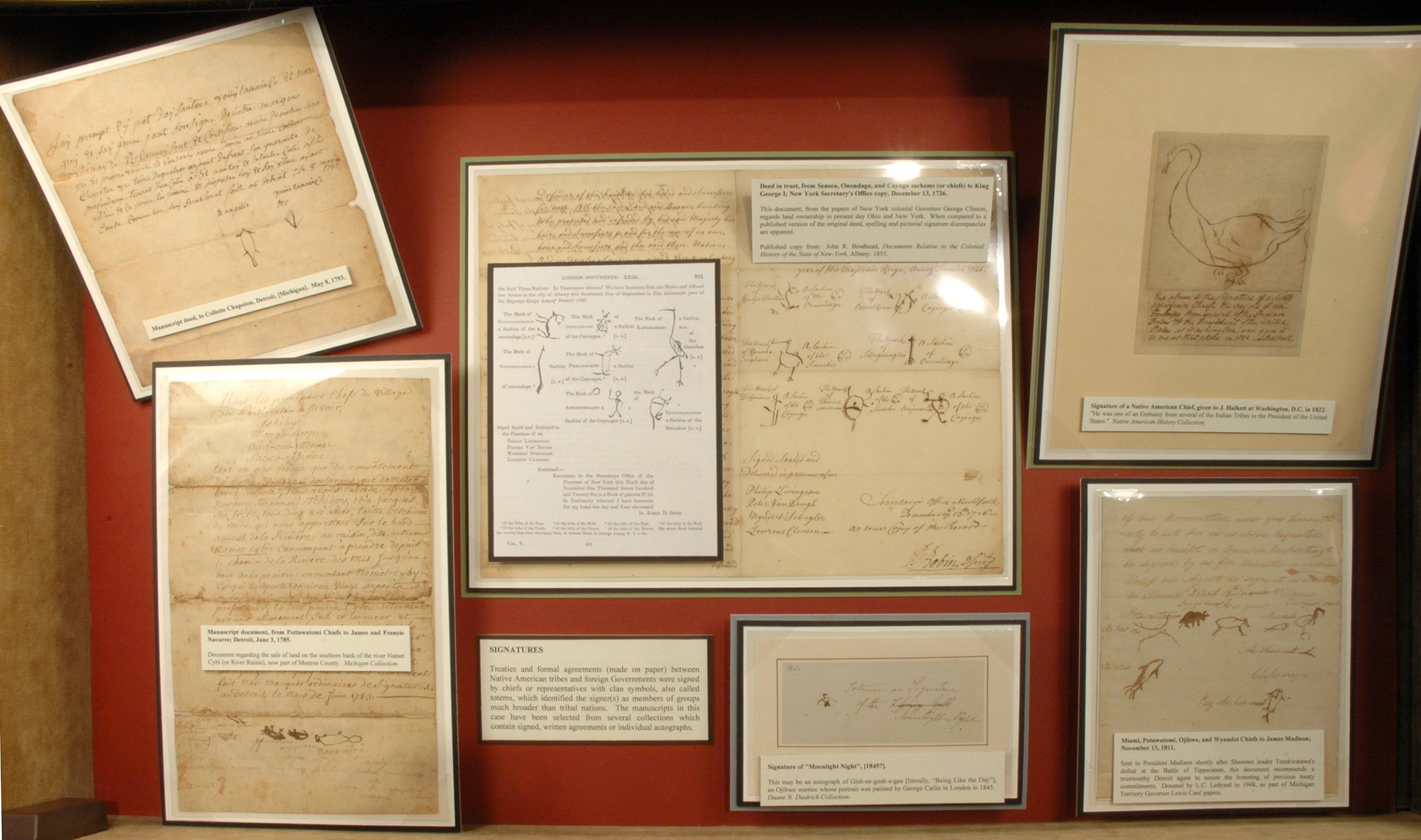 Treaties and formal agreements (made on paper) between Native American tribes and foreign Governments were signed by chiefs or representatives with clan symbols, also called totems,which identified the signer(s) as members of groups much broader than tribal nations.  The manuscripts in this case have been selected from several collections which contain signed, written agreements or individual autographs.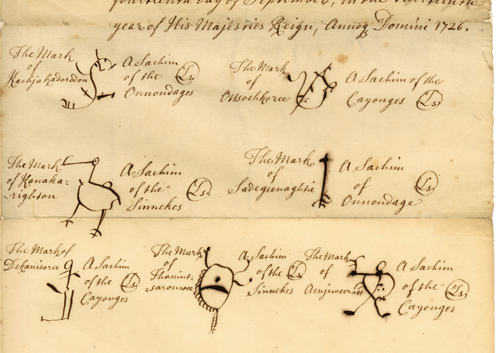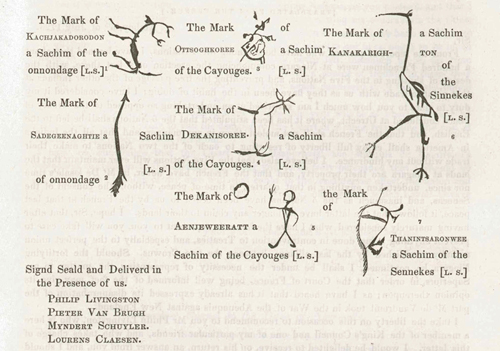 Deed in trust, from Seneca, Onondaga, and Cayuga sachems (or chiefs) to King George I; New York Secretary's Office copy, December 13, 1726.
This document, from the papers of New York colonial Governor George Clinton, regards land ownership in present day Ohio and New York. When compared to a published version of the original deed, spelling and pictorial signature discrepancies are apparent. 
Published copy from:  John R. Brodhead, Documents Relative to the Colonial History of the State of New-York, Albany: 1855.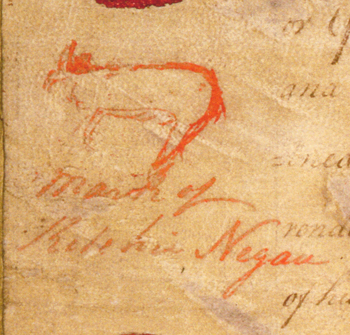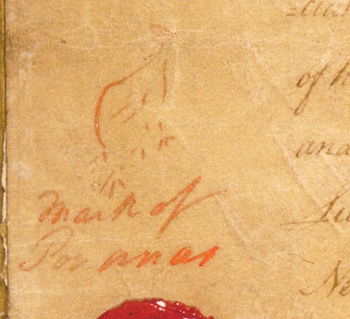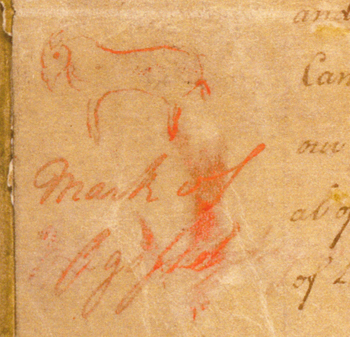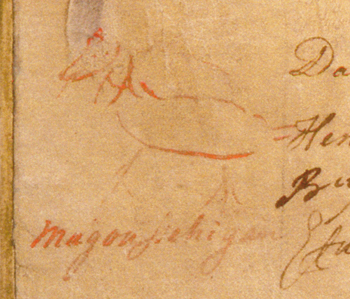 Signatures from the deed to Mackinac Island; Chippewa Chiefs to George III; [Mackinac Island], May 12, 1781. 
From the Michigan collection.
Please Note: The Mackinac Deed was not in the original American Encounters exhibit.

Manuscript document, from Pottawatomi Chiefs to James and Francis Navarre; Detroit, June 3, 1785.
Document regarding the sale of land on the southern bank of the river Namet Cybi (or River Raisin), now part of Monroe County. 
From the Michigan Collection.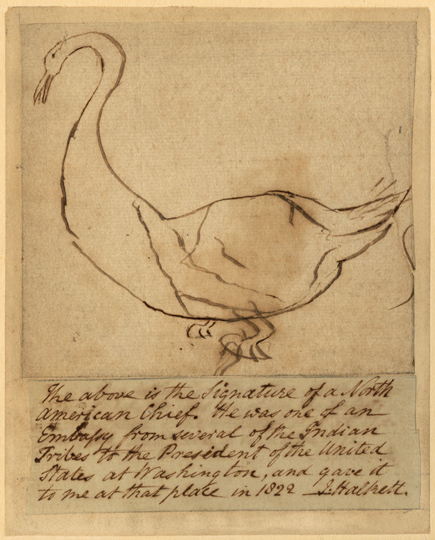 Signature of a Native American Chief, given to J. Halkett at Washington, D.C. in 1822. 

"The above is the Signature of a North American Chief. He was one of an Embassy from several of the Indian Tribes to the President of the United States at Washington, and gave it to me at that place in 1822. J. Halkett."
From the Native American History Collection.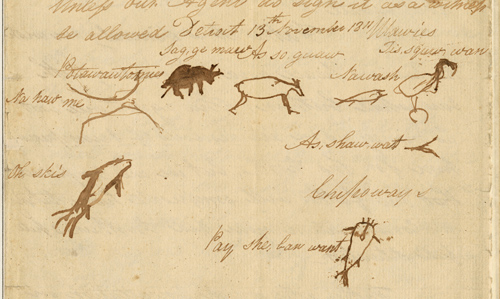 Miami, Potawatomi, Ojibwe, and Wyandot Chiefs to James Madison; November 13, 1811. 
Sent to President Madison shortly after Shawnee leader Tenskwatawa's defeat at the Battle of Tippecanoe, this document recommends a trustworthy Detroit agent to assure the honoring of previous treaty commitments. 
Donated by L.C. Ledyard in 1948, as part of Michigan Territory Governor Lewis Cass' papers.